Posts Just For You- This Week at ActiveRain July 17 to July 23, 2022
Every day there is something to learn here at ActiveRain.  With this series, I try to highlight posts that gave me that lightbulb moment. It could be something techie, something about Real Estate or the other professions that I never knew, about a place, or about a person. Or, it could be a post that made me sit up and take notice!
July 17: Thomas J. Nelson What Do You Charge? What is the Rate?
Everyone gets asked this type of question. I love the responses that Thomas offers.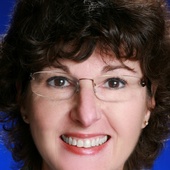 Lorrie Semler Are You Guilty of This?
With more and more homes that have cluster mailboxes, you may run into this. I'd never thought about it.
July 19: John Meussner Going the Extra Mile
John makes an excellent point. There's a line between never answering a text or call after 8 pm and being available 24/7.
July 20: John Marshall I would love your thoughts...
John posted this question in the Q&A and there were many responses. What are your thoughts???
Richie Alan Naggar YOU are YOUR OFFICE
Times certainly have changed. As I told Richie, I can remember working and pretending to be in my office for fear that clients would not work with me.
Dr. Paula McDonald Focusing On What Really Matters
I could not agree more! We are what's important...helping to care for others in need. Being kind. I could go on.
Margaret Rome Not Everyone Is Ready to Sell
I love Margaret's post. As a stager I ran into several sellers who truly weren't ready to sell ut felt pressured by outside sources.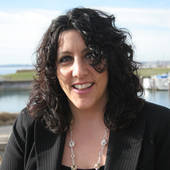 July 22:  Denise Lones    Referral FAQs 
What helpful answers Denise provides in her post that you may have encountered with your referrals!!!  You'll like this. 
Thanks to Carol Williams for this Weekly ZOOM Schedule which she lets me copy and paste to my post. July 26th - AR Development Team Update

Aug. 2nd - NFT Tokens and Crypto
Brandon Jordan 

Aug. 9th - Why Buyers Choose Lake Norman in NC
Mike Carpino 

Aug. 16th - Video Content Delivery
Rocky Dickerson

Aug. 23rd - Learn About the Space Coast in Brevard County, FL
Jeffrey DiMuria 321.223.6253 Waves Realty 

Aug. 30th - Flip Her House
Pat Starnes-Front Gate Realty  

Sept. 6th - Agent Safety
Paul S. Henderson, REALTOR®, CRS 

Sept. 13th - 5th Generation Realtor® / Victorian Homes / Romance Novelist
Mimi Foster 

Sept. 20th - Property Rights
Buzz Mackintosh 

Sept. 27th - RV to Ranches
Leanne Smith  

Oct. 4th - Crazy Realtor® Stories 
Group Discussion
Here is the ongoing link to each Zoom meeting
11:00 a.m. Pacific (Remember Arizona is same as Pacific time now)
12:00 p.m. Mountain
  1:00 p.m. Central
  2:00 p.m. Eastern
Please don't forget to check out these very informative posts as well:
Carol Williams Second Chance Saturday-Carol highlights posts that are often suggested by the other members here. 
Debb Janes and Bernie Stea YouTube Thursdays- If you want to learn more about how to do videos for your business, this is the post to follow.
Liz and Bill Spear and the weekly Ask An Ambassador posts!
Hannah Williams shares her savvy shopping finds with us weekly in her Philadelphia Steals and Deals Just Like That by HelpfulHannah. 
Thank you for letting me do what I love to do...learn something new every day.