The annual 'Best of 225' Awards have been announced!
View below to see a brief view of some of the Best of Baton Rouge! Some you may agree with, others you may oppose. Let me know who you think is the best!
For a full list of current and past winners/runner-ups in all categories, click here.
Best Burgers: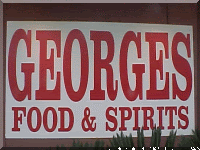 Best Dessert:
Best Fast Food:
Best Overall Restaurant
Best Local Festival
Best Place To Take the Kids for Fun
Best Place to Listen to Live Music
Best Local Band
This is just the beginning! Pick up the latest 225 Mag or Click here to see the full list of winners in categories from Best Gourmet Restaurant to Best Spa to Best Place for Guys/Girls' Night Out and learn more about the winners!
Great read for both Baton Rouge Life-Long Residents and guide for new residents!