I had an ah-ha experience this morning while feeding the clan at the Cooper Pet Rescue Hotel. One of my rescues, Max,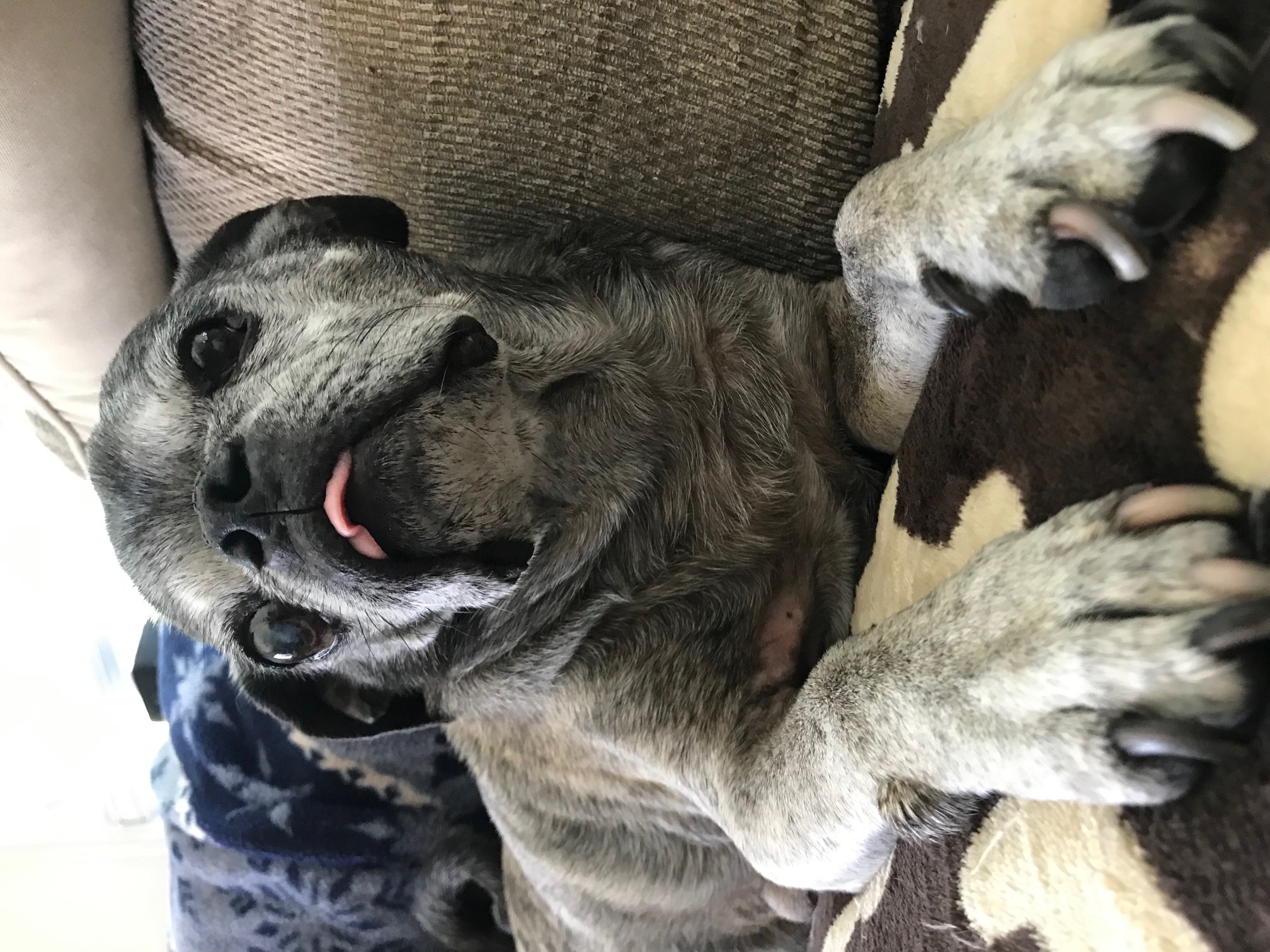 is always ready for food and treats. He has learned that if he goes outside, supposedly to the potty, that he will get a treat when he comes back in. He will act like he is busting to get out and then go stand on the edge of the stairs and eventually turn around and come back in expecting his treat. Of course, we caught on early and now he has to earn it, but he occasionally still tries to fool us.
He also has a pattern of asking for a treat when I get up, come in from work, come out of the shower and just about any other time he thinks he can con me out of another treat. I'll admit, I'm greatly responsible for his sneaky cons. I've given him far too many treats over the past four years and he has come to expect them, but for his health, I've had to cut back. He doesn't like it either.
Ashlyn, the first feral cat rescue has become my cat. I've always said if she was 40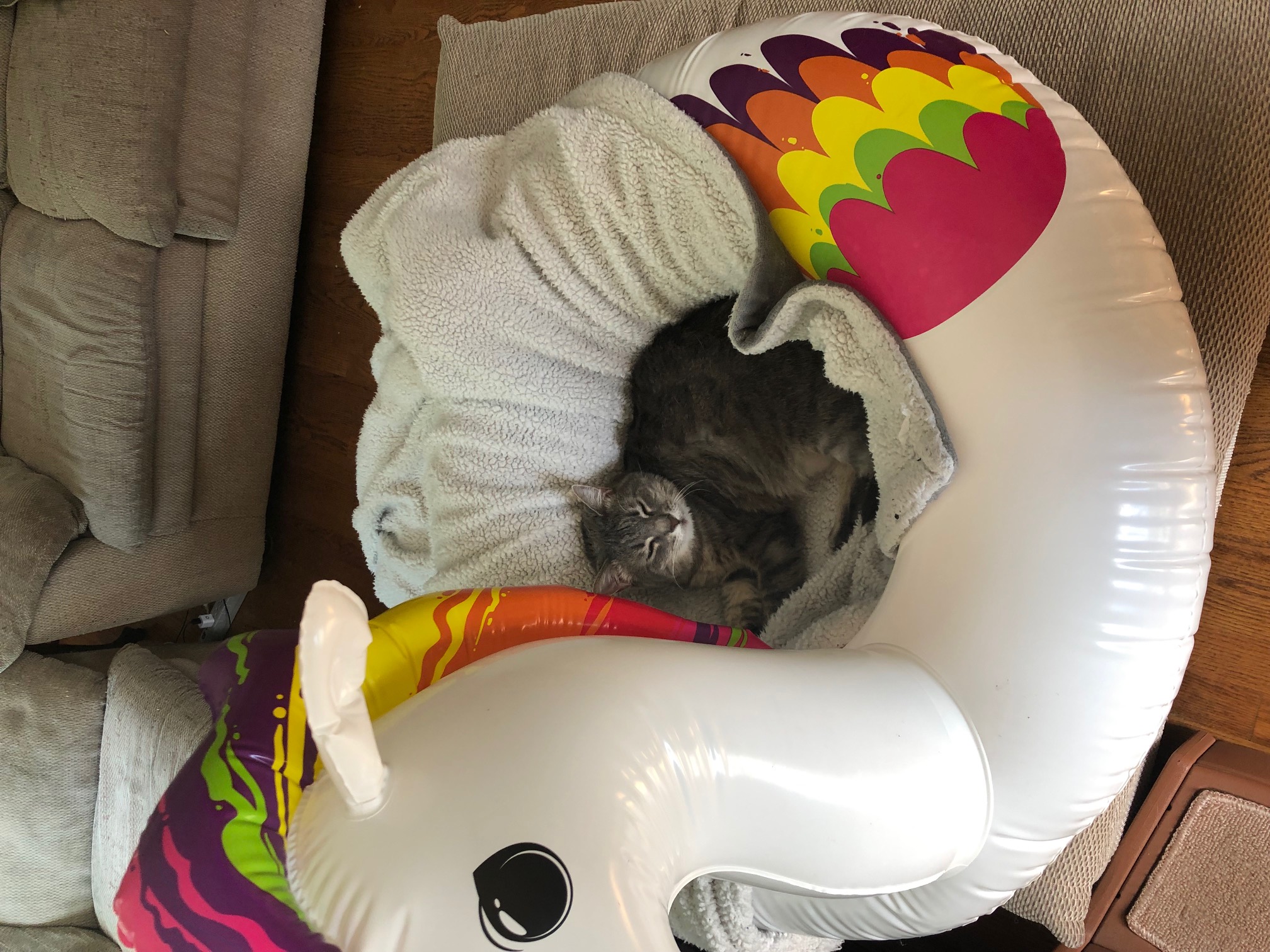 lbs, we'd all be dead, but she has mellowed out and changed a bit. She didn't like anyone for the first year or two, but eventually she snuggled up to me and now we are buddies. If I take a nap, she is right there beside me and snuggles up under my left arm for as long as I'm wiling to stay there. She also has discovered meat. If I'm eating a sandwich with chicken, turkey or ham, she wants some. She has gotten to the point where she will come, grab my sleeve and try to pull me to kitchen. 
The third critter in this crazy compound is Sarge, another feral cat. He has learned a great deal from Max. He will go out periodically, turn around and come back in and head to the kitchen for a treat. I'll typically go along with him once or twice, but then I ignore him. He's fine with that. Of the three, he's the least annoying when it comes to treats. He's happy to just get along and once in a while, he wants a treat, but he's pretty laidback about it. The bottom line on all three of these furballs is I created three little homeless acting scammers who try to wear me down daily for extra treats. I can only blame myself.
What does all of this have to do with real estate? A lot. How you deal with clients can be very much like these three. If you have a Max style client, every time they have an idea or want to consume your time, they will if you let them. They will want to see one house twenty miles away at 7:00 pm three to four times a week, and if you don't take them, they will sulk and go looking for another agent. It's critical to set Max boundaries early. 
Ashlyn type clients can be your best friend when you are doing what they want, but if you are busy and can't take a call, or your schedule is filled when they want to look at 10 houses on your day off, or you discourage them from trying to make an offer 20% below list in an "on fire" market, you might see them get a little aggressive and demanding. Here again, just like with Max clients, set boundaries early. I just had a wonderful couple who looked at what seemed like 100 homes over six weeks. Their budget was limited and they had few resources to sweeten the pot on things. I was also working with nine other clients at the same time. When the Ashlyn clients would text asking to see a house in another state forty-five minutes away, and I was already with clients, they would go silent. 
I wasn't sure if they were seeking other agents, pouting, or put that showing aside. I finally had a talk with them and asked them if they knew how I get paid. They didn't. I explained that we had been working together for about 6 weeks and had looked at dozens of houses. Then I asked, "How much money do you think I've made?" They had no clue. I held up my hand in the shape of a zero. Then I explained I can work with them, but I also need to work with clients who are more likely to buy and close sooner. They got it. They bought the next house we looked at, and I got paid. 
My Sarge clients are the ones I like. They aren't too demanding, but they want to get to the finish line and I want to help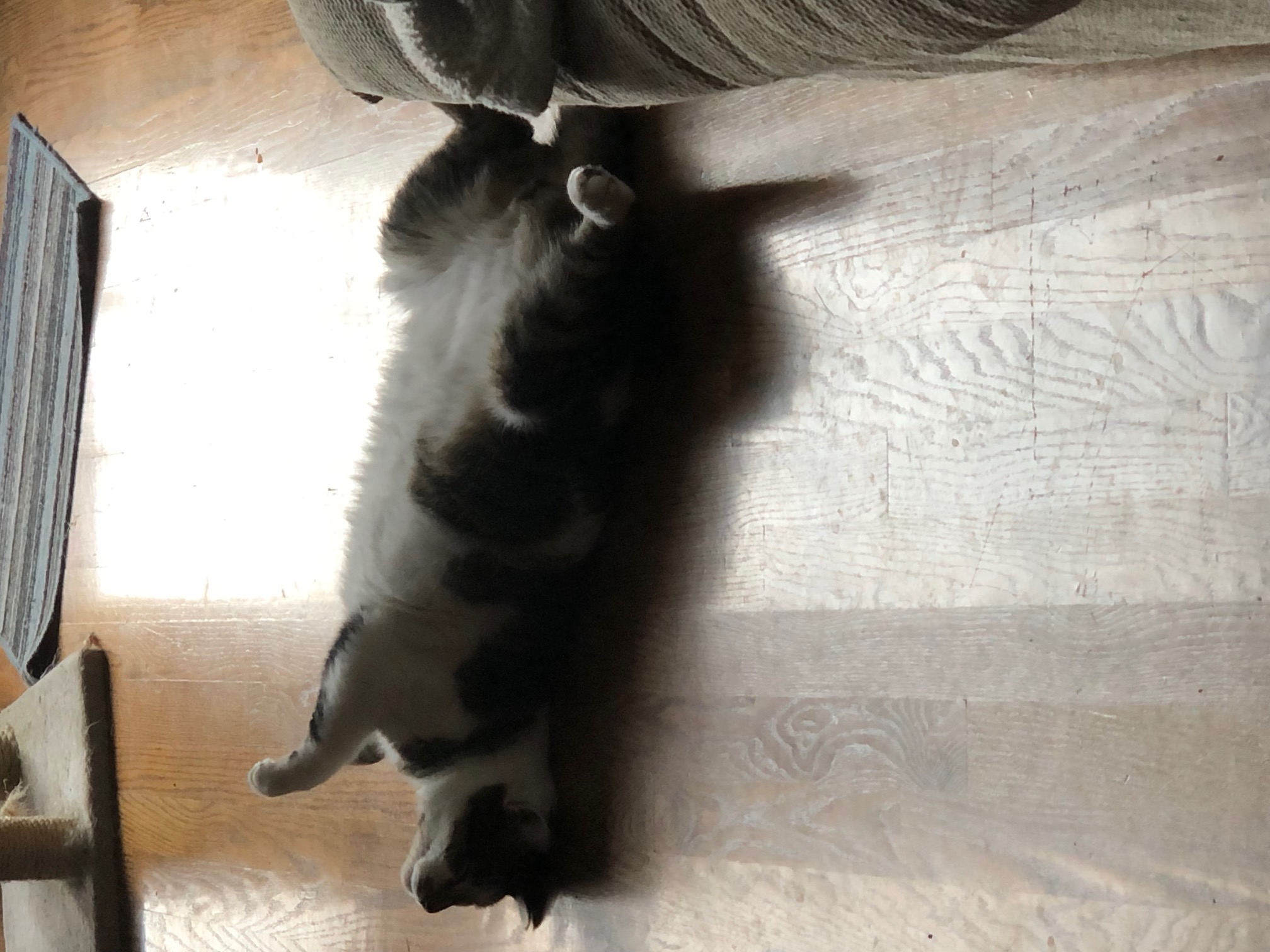 them make that journey. They tend to be more patient and willing to accept busy schedules and they will adjust to get the job done. My most recent Sarge clients just moved into their new home and it couldn't have been a bigger celebration. We established a great relationship and I'm sure it will continue for years. 
All three of these types of clients, like my rescues, want the same thing. How they get there is going to be different, but if you set parameters early and help them understand you are on their side and you want to see them get across the finish line as much as they do, they might just become more like Sarge and less like Max. And hopefully, you'll have new friends and referrals for life.