We might officially call our local real estate market "balanced" at this point. Rather than shooting sky high from month to month, sale prices appear to be mellowing out. July 2022's Lake Havasu market report showed a huge increase in active listings from the same time last year. And inventory levels continue to go up. Unfortunately, higher inflation and mortgage rates continue to dominate the headlines (and affect buyers' pocketbooks). So, how exactly did our market fare last month? Read on to find out.
Lake Havasu Market Report for July 2022
July 2022 Home Sales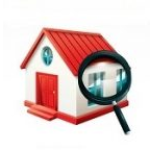 The MLS reported a total of 140 properties were sold in Lake Havasu during the month of July 2022. That marked a 42.4% drop from July 2021's total of 243. Total sales also fell by 21% from June 2022's sales figures. In fact, total sales have steadily declined each month since March of this year. Active listings grew by more than 66% over last July's numbers. (Music to home buyers' ears, might I add.) That means more properties to choose from. New listings, on the other hand, decreased by 11.9% during the same time period. Pending listings also shrunk by 35.3%.
July 2022 Sale Prices
After a brief dip last month, sale prices went back up. In fact, the $459,000 reported in July 2022 was 2% higher than the previous month's median and 5.54% higher than what we saw in July of last year. Pre-COVID, we often saw prices fluctuate in the last half of the year. We may very well see that return this year. So, if you are waiting for prices to hit pre-COVID numbers before you buy, I wouldn't hold my breath if I were you. That may not happen for a very long time...if ever.
July 2022 Inventory
On the positive side for buyers, inventory levels continue to rise. In July 2021, we saw only 1.55 months available. (That means that it would take just 1.55 months before the available homes on the market would be completely sold out if every other factor stayed the same.) Just last month, that rose to 2.94 months of available inventory. That is the highest level of inventory we have seen in over two years. The influx of new listings certainly helped. Also, the number of days a property spent on the market before going under contract (16 days) rose to its highest point since January of this year. That is also 10 days higher than was reported back in July 2021.
What Buyers Need to Know
So, what does this all mean for buyers? Well, as I said before, more properties on the market gives you more options to choose from. The smaller fluctuations in sale prices also means good news for buyers who faced an uber-crazy rocket ride up over the past couple of years. According to Freddie Mac, the 30-year fixed-rate mortgage interest rate hit a high of 5.81% on June 23rd. However, it has since come down to 5.3% as of the writing of this post. In late July, the Federal Reserve again raised its short-term interest rate to between 2.25% and 2.5%. They also announced that they expect to raise it significantly again in September. While this does not directly affect mortgage rates, it does affect what consumers pay on short-term credit (such as car loans, short-term personal loans, and credit cards). And that affects how much money consumers have to spend on a new home. All that being said, real estate continues to be a good investment. Make a budget you can live with. Contact your lender to get your financing started. Then give me a call at (928) 208-5184 or shoot me an email. I'll be your guide throughout this crazy home-buying journey of yours. I promise.
FEATURED LAKE HAVASU PROPERTY FOR SALE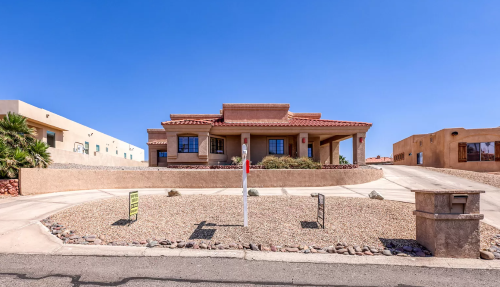 Visit any of my Lake Havasu real estate sites below for more information on the Havasu market:
Homes for Sale in Havasu
Havasu Area Homes
Just Call Liz
Originally posted on my Lake Havasu area real estate blog here: https://havasuareahomes.com/lake-havasu-market-report-for-july-2022/,