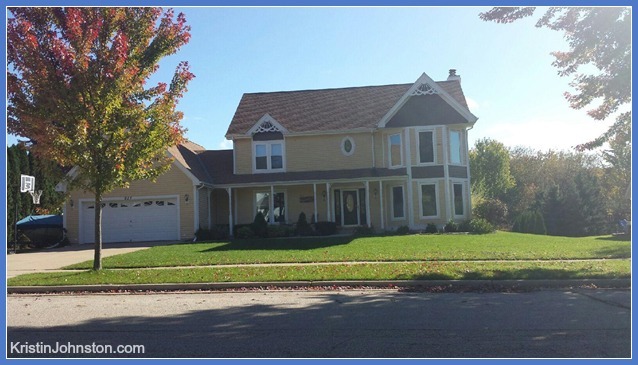 Get to know more about New Berlin WI – a city in Waukesha County!
New Berlin is a city in Waukesha County, Wisconsin. Situated on the eastern border of Waukesha County, New Berlin is the second largest community in the county.
Sidney Evans and P.G. Harrington, the first settlers, arrived in the northeastern part of what is now New Berlin, in 1836. The area first came under local government in 1838 as part of the Town of Muskego, which at the time was composed of New Berlin and Muskego.
In 1839, the area that is now the city of New Berlin was separated from the Town of Muskego and named the Town of Mentor.
Then on January 13, 1840, the Town of Mentor became the Town of New Berlin. It was named by Sidney Evans for his hometown, New Berlin, New York.
If you want a place to live in that is safe and enjoyable, then one of the homes for sale in New Berlin WI will be perfect for you!
New Berlin WI offers a bevy of can't-miss things to do.
From attending special events, to getting involved in the arts and learning about local history, to dining at independent restaurants and staying active at area parks, New Berlin WI has it all!
Residents of New Berlin enjoy a diversity of restaurants to dine in. The city is currently expanding to make way for more.
Aside from the many restaurants, you can also enjoy the benefit of being close to the Brookfield Mall. This is a great go to place if you're looking for shopping or entertainment!
The best thing about New Berlin is that it is a very safe community.
Take a look at the many available home options in New Berlin WI!
If you're looking for homes in a lower price range, there are condos for sale for as low as $70,000. These properties offer a large master bedroom, bright and clean kitchen, large pantry space, and their own private porch/patio space. If you're lucky, yours may even have a pool.
The single family homes for sale in New Berlin WI start at $154,900. If you're looking to own a more expensive property, there are also high-end properties here too!
Whether you are looking for condos or single-family homes for sale, New Berlin will be a great place to look!
To know more about New Berlin WI, you can talk to me, Kristin Johnston. Here is my website www.KristinJohnston.com/about where you can learn more about me and what I can do for you!
Market Report for July 2022
Currently, there are 65 houses for sale in New Berlin WI.  The home prices range from $249,900 to $1,699,000. 
Homes for Sale in New Berlin WI:
65 Homes — Traditional Sales — Average List price: $380,105

0 Short Sale Properties

0 Bank Owned/REO Properties
There have been 34 homes sold since July 2022 in New Berlin WI.  Average Sale Price: $393,874
The average days of the homes on the market was 9 days.
Click here for the most recent list of homes for sale in Waukesha County WI.
Call me or text me, Kristin Johnston, today at 414-254-6647 for your FREE home evaluation. With my extensive knowledge in listing, selling, and buying homes, my hands-on skill on investment properties, and my knowledge of the New Berlin area, you are sure to sleep well at night knowing that all your real estate needs and concerns are in great hands.