Maryland Tax-Free Week, August 14-20, 2022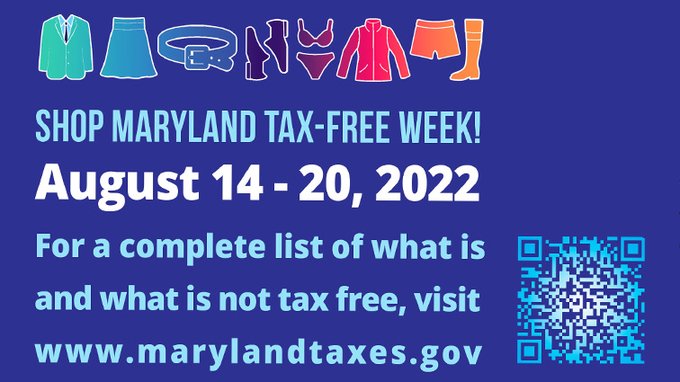 Marylanders will save the six percent sales tax on qualifying clothing and footwear priced $100 or less and the first $40 of a backpack or book bag.
A complete list of the exempt and taxable items is available on the Comptroller's Website at www.marylandtaxes.gov or by calling the Taxpayer Service section at 410-260-7980 in Central Maryland. Marylanders can also call toll-free 1-800-MD TAXES.
Not everything is tax-free. There are exempt items and a list of taxable items. Check out the Maryland Comptroller's webpage and the frequently asked questions section to determine what items qualify for the tax-free week.
Some tax-free clothing and footwear examples include sweaters, shirts, slacks, jeans, dresses, robes, underwear, belts, shoes, and boots priced at $100 or less. However, protective items not used for daily wear, such as football pads, are not exempt.
Longwood Gardens, Kennett Square, Pennsylvania USA IMG 1459
Canon PowerShot G11 Camera
Photograph by Roy Kelley
Roy and Dolores Kelley Photographs