For the last couple of years, we saw home sales in Lake Havasu skyrocket. Sale prices rose even higher. But in the last couple of months, both sales and prices began to come down. We have now entered a balanced market. In fact, it may even be tipping towards the buyer's favor again. If you want to sell your Havasu home today, learn how home selling works in today's market compared to last year.
Home Selling in a Balanced Market
Bidding Wars Are the Exception, Not the Rule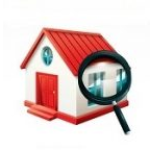 In the not-too-distant past, we saw several buyers bidding for a single property. Low inventory partnered with high buyer demand often created a bidding war. That drove prices up and left more than a few buyers seeking out other properties. However, higher interest rates and higher inflation lowered home buyer demand. But that does not mean that buyers are not out there. Just do not expect to list your property at an outrageously high price and still see buyers clamoring all over each other to buy your home.
List Price (or Below) Offers Are the Norm
It is even more important when home selling in a balanced market that you price your property appropriately from the get-go. Talk to your Havasu REALTOR® about the comps in the area and what they see happening in the market right now. Use this information to come up with a realistic list price to capture a buyer's attention as quickly as possible.
Expect to See Contingencies
In a seller's market, home buyers tend to waive as many contingencies as possible. However, as the market levels out, you should expect to see them making a comeback. Common contingencies buyers often make include having to sell their current home first, securing financing, getting an appraisal, and a home inspection. They may start to put in other contingencies (furniture, artwork, light fixtures, etc.) as well. Be open to negotiation when it comes to contingencies.
Buyers Expect Move-In Ready Condition
Another thing you see when home selling in a balanced market is that buyers expect the property to be move-in ready. People seeking fixer-uppers or properties that need even a little bit of work are rare nowadays. Add a fresh coat of paint where needed. Steam clean carpets or replace them altogether if they are in severe distress. Clean every single surface of the home, including countertops, appliances, cabinets, baseboards, and inside the stove and cupboards. Yes, people look in there, too. Trim any overgrown shrubbery. Create a clear pathway to the front door. Put away toys and tools. And do not forget your home staging. This all ensures that your property makes the best first impression possible for buyers.
Days On Market On the Rise
Finally, we have begun to see a rise in the days a property spends on the market. This time last year, a property was only on the market for six days on average before it went under contract. In fact, we saw many properties go under contract the same day they were listed. Just last month, that grew to 16 days. So, be patient. If it does not sell within the first few days, that is normal. But if you see no interest in the first couple of weeks, you need to talk to your REALTOR® to find out why and what you need to do to remedy the situation.
Truth be told, home selling in a balanced market sometimes allows for an easier transaction than when it shifts dramatically one way or the other. Neither party makes outrageous demands on the other. So, set your list price according to current market expectations, get it in tip-top shape to show, and contact me via email or phone (at 928-208-5184) when you decide to put it on the market.
FEATURED LAKE HAVASU PROPERTY FOR SALE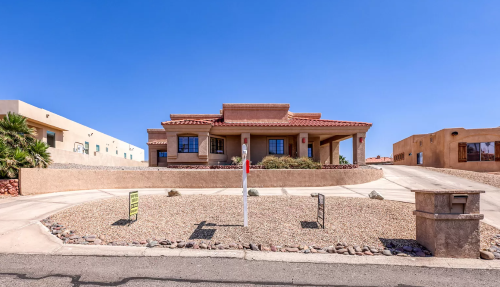 Visit any of my Lake Havasu real estate sites below for more information on the Havasu market:
Homes for Sale in Havasu
Havasu Area Homes
Just Call Liz
Originally posted on my Lake Havasu area real estate blog here: https://havasuareahomes.com/home-selling-in-a-balanced-market/.