Posts Just For You- This Week at ActiveRain August 7 to August 13, 2022
Every day there is something to learn here at ActiveRain.  With this series, I try to highlight posts that gave me that lightbulb moment. It could be something techie, something about Real Estate or the other professions that I never knew, about a place, or about a person. Or, it could be a post that made me sit up and take notice!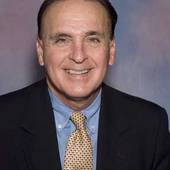 August 7: Grant Schneider A Culture Shift Starts with Attitudes and Behaviors
And it flows from the top down. Practice the attitude and behavior you want and make sure your staff shares your attitude.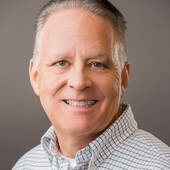 August 8: Buzz MackIntosh Unintended or Intended Consequences?

This is a passionate follow-up to Buzz's original post about the subject. It's not just happening to Buzz's area.
Tammy Emineth Will Content Marketing Go Away?
People don't want to waste their time if your content is lacking, despite the short attention span that social media has created.
August 9: Dr. Paula McDonald How Does Your Attitude Look Today?
This is something that you and I do have control over...our attitude! So many are walking around with a bucket of water waiting to throw it on something.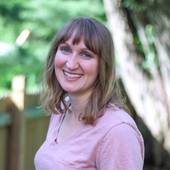 Jennifer Kropf 5 Meaningful Gifts to Give Your Child (Hint: They're Free)
This isn't real estate related but if you have children in your life, it's an interesting read.
Dorie Dillard Should You Protest Your Property Taxes in Austin?
Added value to the services you provide! I'll bet there are many who have no idea where to start and even if they can protest.
August 10:  Thomas J. Nelson    Simple, Stupid, and Easy
I love this post on many levels…a lesson in lease-backs….how Thomas went the extra mile…and how ActiveRain is a good source for learning and knowledge. Thanks to  Brian L. Sirota, Esq.
June Piper-Brandon Avoiding the Scam
You can never be too cautious. Good information to share.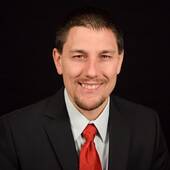 August 12: Jason Regan Change is Not Easy!
So very true whether changing our lifestyle habits or in our work.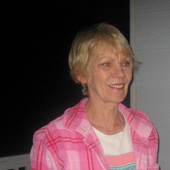 Marte Cliff Reasons for low response rates
Once again, Marte shares her knowledge of copywriting. Writing a post with grammatical errors and writing "don'ts" is like selling a house that is in dire need of staging.
August 13: Alan May Don't get your underwear in a bundle.
Love this!!! I'd have wanted to know as well.
Thanks to Carol Williams for this Weekly ZOOM Schedule which she lets me copy and paste to my post. 

Aug. 16th - Video Content Delivery
Rocky Dickerson

Aug. 23rd - Learn About the Space Coast in Brevard County, FL
Jeffrey DiMuria 321.223.6253 Waves Realty 

Aug. 30th - Flip Her House
Pat Starnes-Front Gate Realty  

Sept. 6th - Agent Safety
Paul S. Henderson, REALTOR®, CRS 

Sept. 13th - Life at The Villages, FL
Dick Betts 

Sept. 20th - Property Rights
Buzz Mackintosh 

Sept. 27th - RV to Ranches
Leanne Smith  

Oct. 4th - Crazy Realtor® Stories 
Group Discussion

Oct. 11th - TBD
Peter Mohylsky. BRIX REALTY 

Oct. 18th - Real Estate Tax Attorney
Paddy Deighan MBA JD PhD 

Oct. 25th - Topic TBD
Fred Griffin Florida Real Estate 
Here is the ongoing link to each Zoom meeting
11:00 a.m. Pacific (Remember Arizona is same as Pacific time now)
12:00 p.m. Mountain
  1:00 p.m. Central
  2:00 p.m. Eastern
Please don't forget to check out these very informative posts as well:
Carol Williams Second Chance Saturday-Carol highlights posts that are often suggested by the other members here. 
Debb Janes and Bernie Stea YouTube Thursdays- If you want to learn more about how to do videos for your business, this is the post to follow.
Liz and Bill Spear and the weekly Ask An Ambassador posts!
Hannah Williams shares her savvy shopping finds with us weekly in her Philadelphia Steals and Deals Just Like That by HelpfulHannah. 
Thank you for letting me do what I love to do...learn something new every day.