After a huge upward trajectory over the past two years, our local real estate market appears to be experiencing a "course correction". Month-over-month prices dropped off. Total sales remained unchanged. And inventory levels rose above three months for the first time in more than two years. What else does the August 2022 Lake Havasu Market Report show us? Read on to find out.
Lake Havasu Market Report for August 2022
August 2022 Property Sales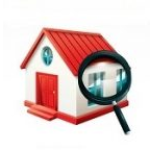 According to our local MLS, a total of 140 properties were sold in August 2022, the exact same number sold during the prior month. However, it marked a 32.7% drop from August 2021's total sales. Active listings continued to climb up, with 693 reported last month (a 66.6% increase from the same time last year). In fact, active listings increased every month since February of this year. New listings fell by 11.6% in the last 12 months (268 reported in August 2021 vs 237 reported in August 2022). Pending sales also decreased 38.2% from last August.
August 2022 Sale Prices
As buyer demand shrinks, prices appear to decrease as well. While the median sale price for a Havasu property in August 2022 ($427,500) was 6.89% higher than in August 2021 ($399,950), it was also 6.91% lower than July 2022's median of $459,000. Great news for home buyers. Unfortunately, we saw mortgage rates steadily rise over the past couple of weeks. Higher interest rates put a bigger bite into buyers' budgets.
August 2022 Inventory
Lower prices sound great. But more inventory to choose from? That makes it even better for buyers. Inventory levels hit 3.23 months of availability in August 2022. That is the first time they rose above three months since May of 2020. This helps push the market back towards favoring buyers. The median days a property spent on the market increased from nine in August 2021 to 25 in August 2022.
What Buyers Need to Know
Great news if you wish to purchase a Lake Havasu home. You have more inventory to choose from and a little time more time to make a decision. We are seeing more and more price reductions before a property goes under contract. In fact, buyers paid an average of 12% under the list price last month. Rabid bidding wars appear to be a thing of the past. Talk to your REALTOR® before deciding on an appropriate offer amount. You definitely do not have to overpay for a Havasu home nowadays.
One thing that continues to give buyers pause, however, is the increasing mortgage rates. Freddie Mac reports that 30-year fixed-rate mortgage loans are at 5.66% as of the writing of this post. That marks a 0.36% increase from last month. They briefly dipped below 5% earlier this month but steadily increased since. And they have risen 2.44% since the start of 2022. So, if you want to wait until rates go back down again, you may be waiting for a while. Instead, you might need to lower your price point and/or increase your down payment to help manage your monthly mortgage payment better. When you decide that you want to buy a Havasu home, contact me at (928) 208-5184 or send me an email. I look forward to hearing from you soon.
FEATURED LAKE HAVASU PROPERTY FOR SALE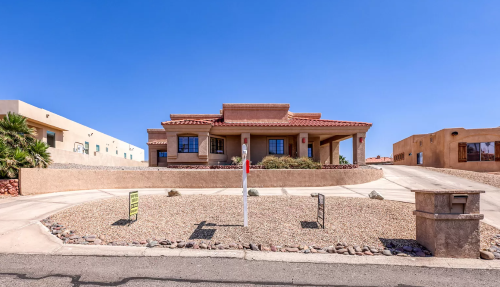 Visit any of my Lake Havasu real estate sites below for more information on the Havasu market:
Homes for Sale in Havasu
Havasu Area Homes
Just Call Liz
Originally posted on my Lake Havasu area real estate blog here: https://havasuareahomes.com/lake-havasu-market-report-for-august-2022/.