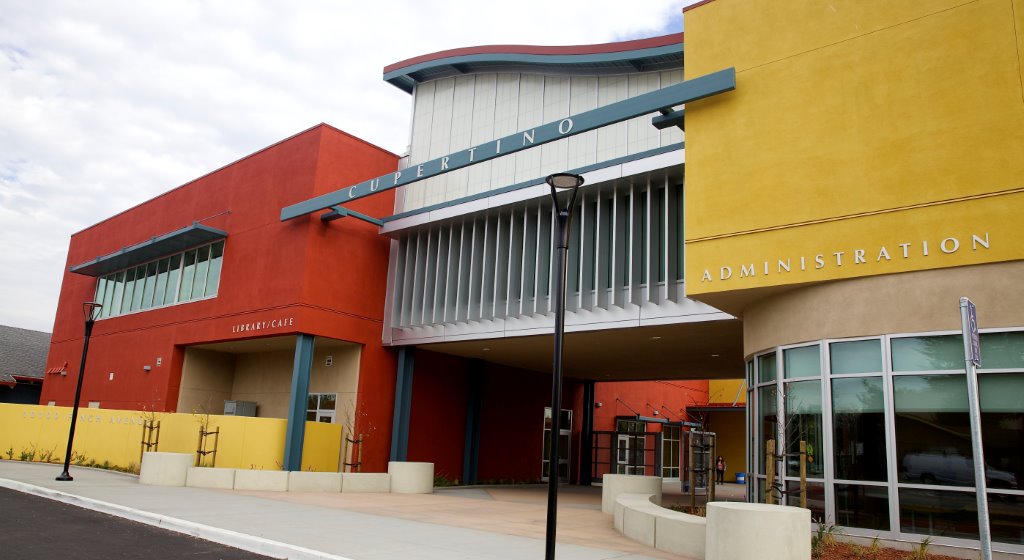 September 15 is the 64th birthday of Cupertino High School, located on Finch in Cupertino, Calif.
As the Beatles song "When I'm 64" asks, "Will you still need me, will you still feed me, when I'm 64?" And Tino fans say Yes!
To celebrate, next weekend, many alumni (classes from 70's to 90's) will celebrate "'Tino Time"! While it is a ticketed event, teachers from those years are invited and welcome to attend free of charge.
In 2018, a big 60th birthday bash was held for all past students, teachers, administrators and alumni as well as current students, staff and families. 
As part of that event, one of the Cupertino High School teachers penned a book "Cupertino High School: The First 60 Years". 
My husband, his siblings and both of our children all attended Cupertino High School, so it definitely holds a special place in our hearts.
Thanks for reading "Cupertino High School is Still Beloved at Age 64".