In the latest Lake Havasu market report, home sales continued to fall. Some of this can be blamed on higher interest rates and the threat of a recession. We also saw prices begin to fall. With an apparent shift toward the buyer's favor, sellers cannot just sit back and wait for the offers to pour in. They need to stage their homes to highlight the positive and pull focus away from the negative. According to the National Association of REALTORS®, staged homes sell "three to 30 times faster than nonstaged (ones)" and may even bring the sale price up by as much as 20%. While a good professional stager knows exactly what to do to make your home look its best, they easily cost between several hundred and several thousand dollars depending on the size of your home. For some home sellers, this may fall outside their means. Focus on these three things to make the most impact when home staging on a budget.
Home Staging on a Budget
Fresh Paint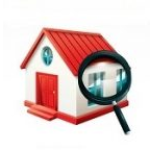 Never underestimate the power of a fresh paint job. Buyers notice the wear and tear on your walls and baseboards. So, take a little time to paint your interior walls. Keep the colors light and neutral to help make rooms feels fresh, open, and large.
New Cabinet Hardware
Budgetary restraints should never deter you from home staging. Changing or adding hardware to your kitchen cabinets instantly updates them and costs only a few dollars each. Most home improvement stores showcase dozens of choices. Just keep your current color palette and kitchen style in mind when choosing your new hardware.
Update/Add Lighting
Finally, light makes right. Natural light always works best. But for those darker rooms and areas, you might need to add some lighting with a table or floor lamp. Get rid of those old fluorescent lights in the kitchen. Replace those large round dressing room-style bulbs in the bathrooms with more elegant fixtures. Developer-grade light fixtures should be replaced with more stylized ones that fit in with your design aesthetic.
Fortunately, many of these changes can be performed by most homeowners. That helps keep your home staging easily on a budget. You might even be able to enlist friends and family to help with some of these chores. When you are ready to list your Havasu home on the market, either email me or call me at (928) 208-5184.
FEATURED LAKE HAVASU PROPERTY FOR SALE
Visit any of my Lake Havasu real estate sites below for more information on the Havasu market:
Homes for Sale in Havasu
Havasu Area Homes
Just Call Liz
Originally posted on my Lake Havasu area real estate blog here: https://havasuareahomes.com/home-staging-on-a-budget/.