Posts Just For You- This Week at ActiveRain September 18 to September 24, 2022
Every day there is something to learn here at ActiveRain.  With this series, I try to highlight posts that gave me that lightbulb moment. It could be something techie, something about Real Estate or the other professions that I never knew, about a place, or about a person. Or, it could be a post that made me sit up and take notice!
September 19:  Dick Betts    Bait and Switch Photos
What's your opinion on this??
Richie Alan Naggar Meet-Up With Really Old ActiveRainer
Creativity abounds in Richie's post. Who is the Really Old ActiveRainer???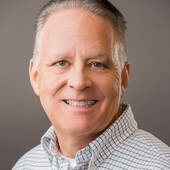 Buzz Mackintosh Down to the Wire
This is the latest on Buzz's efforts to protect property rights. It's also a cautionary tale for all of us. Thank you, Buzz for your efforts.
Nick Vandekar Our role as a Realtor!
Inspired by Buzz's post, Nick gives us further inspiration.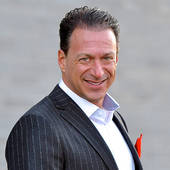 Robert Siciliano Use Caution When Closing On Your New Home
This is something that every agent might want to print out for their clients. Great tips from Robert as always.
Thomas J. Nelson England Invaded San Diego CA-So We Called It a Meetup
What's the next best thing to being at a Meetup? Seeing photos from them!!!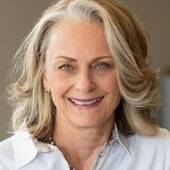 September 21: Margaret Goss What Is a Private Listing in Winnetka & the North Shore?
What do you think??? Do you have something like this in your area?
Aura Alex Alzheimer's... An Unfinished Story From "The Stranger in My Soul"
I think we've all been touched in some way by someone who is going through this. What a beautifully written post.
September 23: Scott Seaton Ooh Ooh That Smell
I didn't know it smelled like a skunk either, Scott!!!
Thanks to Carol Williams for this Weekly ZOOM Schedule which she lets me copy and paste to my post. 
Sept. 27th - RV to Ranches
Leanne Smith  

Oct. 4th - Blogging Success Stories
Group Discussion

Oct. 11th - Emerald Coast of Florida west of Pensacola
Peter Mohylsky. BRIX REALTY 

Oct. 18th - Real Estate Tax Attorney
Paddy Deighan MBA JD PhD 

Oct. 25th - Topic TBD
Nick Vandekar, 610-203-4543 

Nov. 1st - Setting Up an Agent Facebook Community Page
Greg Brown, Sales Rep Toronto, Durham region 

Nov. 8th - Creative Financing for Investing in Private Houses
Sham Reddy CRS 


Here is the ongoing link to each Zoom meeting
11:00 a.m. Pacific (Remember Arizona is same as Pacific time now)
12:00 p.m. Mountain
  1:00 p.m. Central
  2:00 p.m. Eastern
Please don't forget to check out these very informative posts as well:
Carol Williams Second Chance Saturday-Carol highlights posts that are often suggested by the other members here.  
Debb Janes and Bernie Stea YouTube Thursdays- If you want to learn more about how to do videos for your business, this is the post to follow.
Liz and Bill Spear and the weekly Ask An Ambassador posts!
Hannah Williams shares her savvy shopping finds with us weekly in her Philadelphia Steals and Deals Just Like That by HelpfulHannah. 
Thank you for letting me do what I love to do...learn something new every day.