Landscaping. In Lake Havasu. Pretty simple, right? Well, if you want to sell your Havasu property anytime soon, you need to think about how the outside of your home looks to potential buyers. Last week, I offered up some ideas for staging the inside of your home on a budget. But as summer gives way to fall and the temperatures (eventually) begin to dip down to a more reasonable level, you should think about getting your home's exterior into shape as well. These easy landscaping DIY projects might help you with some simple ideas that create a big impact once completed.
Easy Landscaping DIY Projects
Create a Pathway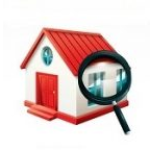 To guide you and visitors throughout your yard and link different areas together, install a pathway. You can use materials from a variety of materials, including reclaimed pallet wood, flagstones, gravel, and more to add texture and color. This easy landscaping DIY project can be completed over a weekend, too.
Add a Wall or Border
Installing a flagstone, rock, or brick wall around flower beds or trees adds a sleek, clean look to your landscaping. It also helps separate different sections of your yard.
Install a Water Feature
Nothing says zen quite like the sound of trickling water as you relax in your backyard. You can start simply by purchasing and installing a small feature powered by a solar panel. These only take a matter of a couple of hours to install. Or create a larger focal point in your yard by installing a waterfall wall or small pond.
Light Your Way
An easy way to transform your yard (and an easy landscaping DIY project) is to strategically use lighting. Place cool-colored lights high in trees to recreate a moonlight feel. Use pathway lights to naturally guide the eye. Or highlight objects or plants with small spotlights.
FEATURED LAKE HAVASU PROPERTY FOR SALE
Visit any of my Lake Havasu real estate sites below for more information on the Havasu market:
Homes for Sale in Havasu
Havasu Area Homes
Just Call Liz
Originally posted on my Lake Havasu area real estate blog here: https://havasuareahomes.com/easy-landscaping-diy-projects/.