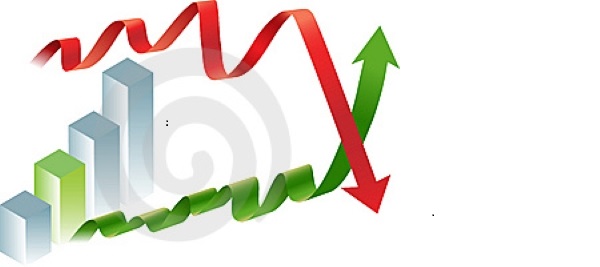 Aloha Lance Owens here with LUVA Real Estate bringing you "the rest of the story" Sometimes I just wake up screaming when I read the headlines, they don't tell you the rest of the story, but I am here to change that!
YES - Sales are off by 25% - 25% of what? 25% of the craziest year EVER in real estate, sure, its a real number, but follow along with me, because if you want to go into homeownership educated, you need to know all the numbers!
NEW LISTINGS: Down by 30%, yes 30%.... so tell me, how do you sell more homes with less listing? You don't need a calculator to do the math here, you had 30% less homes on the market, and only 25% less sales? Are you starting to see the picture........
Mortgage Interest Rates: Another confusing factor in the very complex housing market.... Although the interest rates are basically double what they were a year ago, the percentage of buyers needing a loan is virtually unchanged from a year ago - September 2022 vs September 2021 - both years, loans were used in 60% of home sales.
If you're a quick thinker, you're already ahead of me ( don't worry, it took me days to figure this out). Quick hint... sellers listing their homes for sale, are down 30% from a year ago......we just established that above,,,, so why? Because any equity gain they have, is offset by the increase in the interest rate, nobody wants to give up 3% interest on a home, to buy a newer/bigger/smaller home at 7% interest? It ends up costing you more in the end. Again, the ratio of cash/loan buyers are still the same, but the sell/buy ratio is different.
I know, you're thinking you can reverse engineer my statement above and use it on the buyers side??? You can't do that, the buyer in most cases is paying rent right now, better known as "someone else's mortgage", they are also missing out the equity gain, and the tax benefits of homeownership......So it's still a good time to buy if you are renting, and if your scared rates are going to go down right after you buy, you're in luck, you can refinance if that happens at the lower rates.
By all definitions we are in a RECESSION, any way that you look it, media wants to tell you different, but all you have to do is look it up in the dictionary and look around - it's a recession and that is ok, they come and go in cycles like everything else in the world. Recessions don't equate to lower home prices, so just hang in there, if its time to buy a home, don't wait, and if it's not the time to buy, then hold off. Make the best educated decision for YOU. The biggest take away I want you to have here, is the true numbers, the facts, the rest of the story
I have the full reports on my webpage, check the numbers yourself and form your own opinion. https://www.konahometeam.com/housing-statistics-for-hawaii-island