As the cost of pretty much everything continues to rise, home buyers may actually like the way our local real estate market is going. According to October 2022's Lake Havasu Market Report, year-over-year prices went down for the first time in years. Unfortunately, interest rates continued to climb. This put a further crimp on home buyers' budgets. But you should not lose hope if you wish to go from "renter" to "homeowner". It is still an attainable goal.
Lake Havasu Market Report for October 2022
October 2022 Property Sales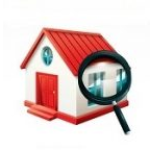 Our local MLS reported a total of 142 properties sold in October 2022. That marks a 32.4% decrease from October 2021's 210 sales total. But it breaks the month-to-month downward trajectory we have been experiencing since March of this year. It's also a 20.3% increase from September 2022's total. Active listings rose by 58.5% from the same time last month (from 467 in October 2021 to 740 in October 2022). New listings dropped by 28.9% (from 305 to 217). And pending sales decreased by 45.2% (from 259 last October to 142 last month).
October 2022 Sale Prices
For the first time since before the pandemic hit, the median sale price for a Lake Havasu property actually decreased from the previous year's median. In October 2021, buyers paid a median price of $436,250. Last month, that dipped slightly to a $430,000 median. Now that's the direction buyers have been waiting for!
October 2022 Inventory
Havasu home buyers will also like the sound of this. Inventory levels rose again for the eighth month in a row. In fact, October 2022's healthy 3.69 months of available inventory marks the highest amount since 2019. The median days a property stayed on the market before going under contract came in at 45, three times the number of days just one year ago. On the positive side, that means that buyers no longer need to feel rushed to put in an offer on a home. They can take their time to find the property that works right for them.
What Buyers Need to Know
While prices appear to have leveled out, the same cannot be said for interest rates. According to Freddie Mac, interest rates on 30-year fixed-rate mortgages rose above 7% for the first time in over 20 years. This factored into a decrease in buyer demand. That also helped push prices down. On the flip side, lower prices may make homeowners press "pause" on putting their property up for sale right now, which could impact the availability of homes for sale. Now, do not let this deter you from purchasing a home. Ask your lender about adjustable-rate mortgages. This may help you buy a home now at a lower interest rate. This could also prove financially preferable to a fixed-rate mortgage, especially if you plan on selling your property within the next five years (ie, before the initial rate starts going up). As long as you keep your budget in mind and talk over your options with your lender, homeownership is still a strong financial move. It's also better than paying someone else's mortgage (aka, renting). Keep in mind that buyers paid a whopping 16.64% in interest on a home loan back in 1981 and over 10% in 1990. This did not deter them from buying a property and it should not deter you as long as you have your financial ducks in a row. When you decide that you want to start looking for your next Havasu home, contact me at (928) 208-5184 or send me an email. I look forward to hearing from you soon.
FEATURED LAKE HAVASU PROPERTY FOR SALE
Visit any of my Lake Havasu real estate sites below for more information on the Havasu market:
Homes for Sale in Havasu
Havasu Area Homes
Just Call Liz
Originally posted on my Lake Havasu area real estate blog here: https://havasuareahomes.com/lake-havasu-market-report-for-october-2022/.