Posts Just For You- This Week at ActiveRain November 6 to November 12, 2022
Every day there is something to learn here at ActiveRain.  With this series, I try to highlight posts that gave me that lightbulb moment. It could be something techie, something about Real Estate or the other professions that I never knew, about a place, or about a person. Or, it could be a post that made me sit up and take notice!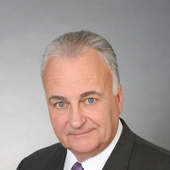 November 8: Wayne Martin The ActiveRain MeetUps
While we used to have these meetups on a regular basis, you can still have them. I loved that I got to meet Wayne before his move to the windy city .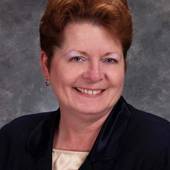 Leanne Smith What the Heck is a Water Haul
I learned about a water haul at Leanne's zoom presentation and learned more here. Makes you truly appreciate ow much water you use.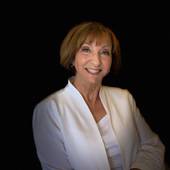 November 9:  Sheri Sperry    Gratitude Post 2: I Am Grateful for Sedona Dark Skies
It has been a rare occasion when I've enjoyed the beauty of dark skies. And as usual, Sheri and Rick's photos do not disappoint. 
Dorie Dillard Canyon Creek HOA Test Driving Eco-Friendly Vegetation Management
I was not familiar with this but it is intriguing!!!
November 10: Nick Vandekar Are You Being Heard?
Read this!!! What I love is that Nick turned around how he listened and shared it with us! Thank you, Nick!
Andrew Mooers Real Estate Videos|Dealing With Background Noise
If you're increasing your use of videos in your marketing plan, you'll want to read this!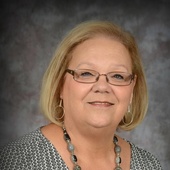 November 11: Norma J. Elkins Morristown TN Real Estate for Sale-Veterans Day
Take some time to listen to the short video!!! Worth it!
November 12: Carol Williams November Gratitude Challenge: My Stars in the Sky
Carol's title caught my eye and what a beautiful post she wrote!!!
Thanks to Carol Williams for this Weekly ZOOM Schedule which she lets me copy and paste into my post.
Nov. 15th - Sustainability
Jan Green 

Nov. 22nd - Lifestyle Facebook Pages
Kat Palmiotti

Nov. 29th - Improving Your Digital Footprint
Craig Daniels 

Dec. 6th - Mastering LinkedIn For Your Real Estate Business
Ryan Traichel 

Dec. 13th - TBD

Dec. 20th - The State of the Market. Tips For Selling Homes In This Market
Ben Kinney 

Dec. 27th - TBD
Here is the ongoing link to each Zoom meeting
11:00 a.m. Pacific (Remember Arizona is same as Pacific time now)
12:00 p.m. Mountain
  1:00 p.m. Central
  2:00 p.m. Eastern
Please don't forget to check out these very informative posts as well:
Carol Williams Second Chance Saturday-Carol highlights posts that are often suggested by the other members here. 
Debb Janes and Bernie Stea YouTube Thursdays- If you want to learn more about how to do videos for your business, this is the post to follow.
Liz and Bill Spear and the weekly Ask An Ambassador posts!
Hannah Williams shares her savvy shopping finds with us weekly in her Philadelphia Steals and Deals Just Like That by HelpfulHannah. 
Thank you for letting me do what I love to do...learn something new every day.