Havasu's weather has begun to cool off. For us, that means highs in the upper-60s. It's looking like it will be another beautiful, sunny Thanksgiving. But before you carve that turkey next weekend, make plans to visit the Lake Havasu Sand Water and RV Expo 2022 this weekend.
What: Lake Havasu Sand Water and RV Expo 2022
Where: Lake Havasu State Park, Windsor 3 & 4
When: Nov 18th (11 am to 5 pm) & Nov 19th (9 am to 5 pm)
Admission: $8 per adult, FREE for kids ages 6 and under (cash only)
Lake Havasu Sand Water and RV Expo 2022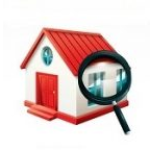 Whether you enjoy racing your Mystic Powerboat across the water, pull skiers behind your Sea Ray, head out offroading in your Wrangler, Bronco, or Forerunner, plan on traversing the desert landscape atop your Honda, Yamaha, or Polaris, or just want to get away for the weekend for a bit of "glamping" in your Coachmen or Thor RV, the Sand Water and RV Expo has something to fit your needs. In fact, once you arrive at the expo, you quickly understand why this is one of the biggest outdoor shows in the Southwest.
Dozens of outdoor vendors come to the Sand Water & RV Expo to showcase the latest and greatest in boats, ATVs, side-by-sides, RVs, and more. Also, get the latest in safety gear and upgrades for your current toys. Or, nab yourself a deal on a really cool Christmas present for yourself. With 300 days of sunshine, there truly is no "off" season for playing outside here in Lake Havasu.
Expo Poker Run
Lest you think we are through with poker runs for the year, organizers of the expo say "nay, nay". Sure, outdoor runs like spring's Desert Storm Poker Run and September's Monster Storm Poker Run draw huge interest every year. It looks like organizers wanted to squeeze at least one more run in this year. So, they put together an Expo Poker Run. And unlike those other, bigger poker runs, this one comes with the cost of your admission. Once you enter the expo, go to Danny's Marketplace booth and sign up. You can't miss it. It's located right next to the entrance. Prizes will be drawn throughout the weekend.
FEATURED LAKE HAVASU PROPERTY FOR SALE
Visit any of my Lake Havasu real estate sites below for more information on the Havasu market:
Homes for Sale in Havasu
Havasu Area Homes
Just Call Liz
Originally posted on my Lake Havasu area real estate blog here: https://havasuareahomes.com/lake-havasu-sand-water-and-rv-expo-2022/.