The holidays are a magical time of year. Thank you to everyone who participated in the Ventura Can-Tree Food Drive last weekend, too. This can be felt particularly in the decorations we see around town and in our homes. Living next to the ocean, Ventura residents enjoy extending that luminescence onto our waterways. Fortunately, residents and visitors get to choose between two different Ventura Parade of Lights events over the next couple of weekends.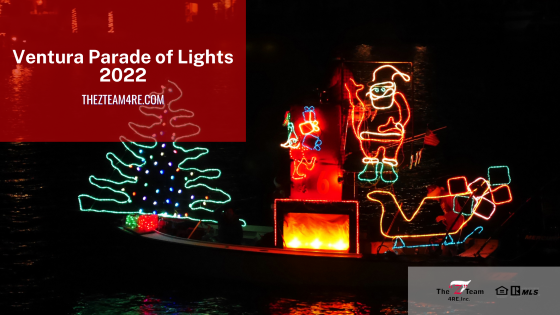 Ventura Parade of Lights 2022
Channel Islands Harbor Parade of Lights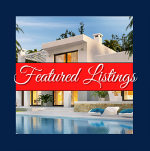 First up? The Channel Islands Harbor Parade of Lights. Beginning at 10 am on Saturday, December 10th, organizers prove that it does indeed snow in Southern California. Come play and shop among falling snow at the north end of Harbor View Park (next to Marine Emporium Landing). Arts and crafts vendors sell amazing one-of-a-kind gifts for everyone on your Christmas list. Maybe even pick up a little something-something for yourself in the process. Also, make sure you grab hostess gifts so you never show up empty-handed to one of the holiday parties scheduled this year. Santa promises to pose for free pictures with the kiddos from 12 pm to 4 pm. At 5 pm, visit the Channel Islands Maritime Museum for live music and Christmas carole sing-alongs. Then, at 6:30 pm, Santa himself lights up the 75 foot Tallship Mast located in front of the museum. All of this comes free of charge to everyone who attends.
Ventura Harbor Parade of Lights
The following weekend (December 16th and 17th), make Ventura Harbor Village your destination of choice. Starting at 4 pm on Friday and 2 pm on Saturday, play fun holiday-themed carnival games. Let the kids enjoy themselves on one of the rides. Watch the "snowfall" at 5:30 pm each evening. Take photos along the promenade with the Harbor's special guests Twinkle and Shine. Then, make sure you scout out a good spot along the harbor to watch the boat parade. Dozens of local boat owners decorate their watercraft with hundreds of twinkling lights. The line of boats make two trips around the harbor so no one misses an opportunity to enjoy the view. Finally, things wrap up with a fireworks display each night at 8 pm (weather permitting).
Dave & Pat Zumbrun, your Ventura County real estate specialists
Originally posted on our Ventura County real estate blog here: https://thezteam4re.com/ventura-parade-of-lights-2022/.