Book Recommendation: No Plan B  by Lee Child and Andrew Child
Book Recommendation: No Plan B  (2022) by The New York Times Bestselling Authors Lee Child and Andrew Child. Click on the links to learn more about the authors and this novel. This is book number 27 of the series featuring Jack Reacher. Dolores and I have real all of them.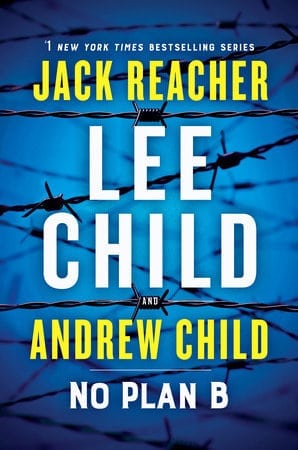 In Gerrardsville, Colorado, two witnesses to the same tragedy give two different accounts. One guy sees a woman throw herself in front of a bus in what authorities will call a suicide. The other witness is Jack Reacher. And he sees what actually happened: A man in a gray hoodie and jeans, moving like a shadow, pushed the victim to her death—before swiftly grabbing the dead woman's purse and strolling away.
Reacher follows the killer on foot, not knowing that he is part of something much bigger and far-reaching . . . a secret conspiracy with many moving parts, with powerful people on the take, all involved in an undertaking that leaves no room for error. If any step is compromised, the threat will have to be quickly and quietly and permanently removed.
Because when the threat is Reacher, there is No Plan B…
James Dover Grant CBE, primarily known by his pen name Lee Child, is a British author who writes thriller novels, and is best known for his Jack Reacher novel series. The books follow the adventures of a former American military policeman, Jack Reacher, who wanders the United States. Wikipedia   
Orchids, Longwood Gardens, Kennett Square, Pennsylvania USA IMG 1323
Canon PowerShot G11 Camera
Photograph by Roy Kelley
Roy and Dolores Kelley Photographs