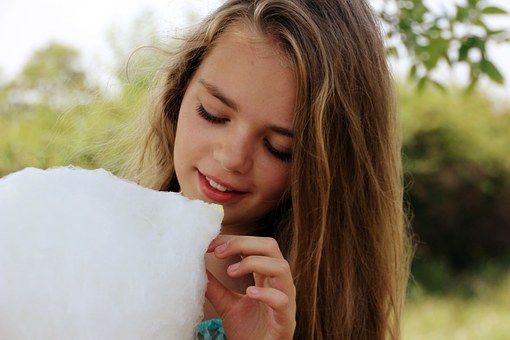 Cotton Candy-also known as candy floss, fairy floss or spun sugar-is a whimsical sweet confection, reminiscent of carnivals, County Fairs and
childhood.
Even so, who knew cotton candy merited its own "national day" on December 7?
It's a happy light-hearted bit of fluff which stands in stark contrast to the well-known somber "Day of Infamy" known as Pearl Harbor Day, which also occurs on Dec. 7.
The delectable treat of cotton candy is melt-in-your-mouth magic that motivates a person keep eating more, just to see if that delicious sweet feeling continues with the next taste.
Images courtesy of www.pixabay.com. 
Thanks for reading "December 7 is National Cotton Candy Day".