The pandemic-era remodeling boom continued this year, but homeowners were keener to seek professional help rather than do it themselves.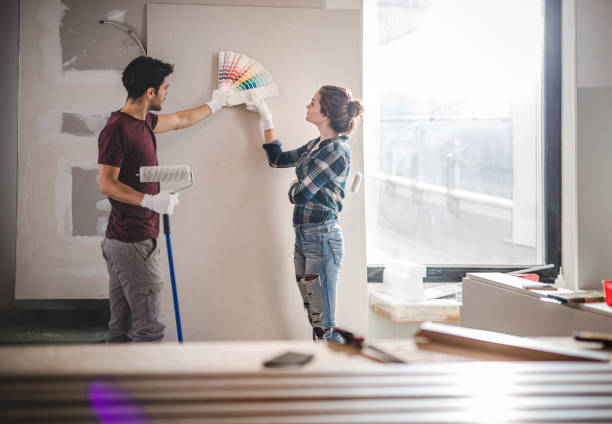 As the remodeling boom continues, homeowners are increasingly in search of outdoor projects and other
renovation ideas. Though the housing market overall is slowing, there is no shortage of demand for home
improvement. But are some homeowners trying to take on too much for their level of DIY expertise?
The following are the top home and design articles at REALTOR® Magazine Online for 2022:
1. How Homeowners Can Make the Most of Their Yards—Even in Winter
After almost two years of pandemic life, homeowners understand the significant value of having a yard. Here are
8 ideas for getting creative with outdoor space.
---
2. 7 Most Popular Bathroom Upgrades
Homeowners are spending a median of $9,000 on bathroom renovations, which is 13% higher than last year, a
new study finds. These are their favorite trends.
---
3. 4 DIY Jobs Sellers Should Stop Doing
Home inspectors say they can spot the work of an amateur versus a pro.
---
4. Home Organization That's Easy to Maintain
Share these tips with your clients to help them take a deep dive into decluttering and storage for greater efficiency
and enjoyment of their abode.
---
Bottom Line "There Is A Realtor For That"
If you're ready to buy or sell a home Charles Stallions with over 27 years of experience will give you expert advice on your specific situation.
Buying Or Selling while living on the Gulf Coast Sign up for our Monthly Newsletter
We are Ambassadors for all things Pensacola, Pace, or Gulf Breeze, Florida whether a first-time guest or a frequent visitor when you need to know something, an excellent place to eat, who's hiring or just a real estate question do as the locals do call or text Charles Stallions at 850-476-4494 or email 
charles@charlesstallions.com
 It's "Who We "R"!