We hope everyone had a great time celebrating the holidays. We certainly did. Our gray skies seem rather appropriate for this time of year. Why? Well, they match the gray whales migrating through our Pacific Ocean waters right now. In fact, if you want to see these majestic creatures up close, schedule yourself on a winter whale watching cruise at Ventura Harbor.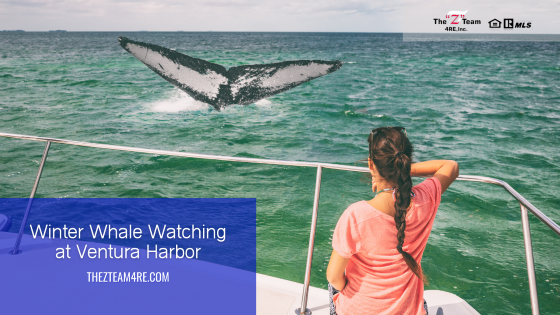 What: Winter Whale Watching
Where: Ventura Harbor
When: Now through April 15, 2023
Cost: $29 to $42
Contact: Island Packers Cruises (805) 642-1393
Winter Whale Watching Cruises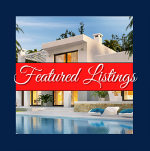 According to the Oceanic Society, gray whales migrate from Baja, California northward between January and March. Oftentimes, you see calves alongside their mamas on these trips. In fact, just yesterday (January 2nd), on the Island Packers most recent trip, guests spotted seven gray whales among literally thousands of dolphins on their trip. (Yes. Dolphins also accompany the boats on the tours.) Seals, sea lions, and other water wildlife pop up from time-to-time as well.
Each cruise lasts about three to three-and-a-half hours. They depart from Ventura Harbor and take you out through the Santa Barbara Channel. You also see the beautiful Channel Islands National Park from this unique perspective as well. Then, once you come back, enjoy a lovely dinner at one of the Ventura Harbor Village restaurants. Or do some shopping at the unique boutiques that call Ventura Harbor Village home. Just make sure you wear a few layers of clothing to stay warm while out on the water. And bring your cameras and binoculars with you (if you have them). This makes viewing a little easier.
Ticket Info
Cruises cost $42 per adult (ages 13 to 54). Seniors pay the discounted rate of $38 per person (ages 55+). Kids aged 3 to 12 cost just $29 per child. Children under three travel for free. Simply visit the Island Packers Cruises website here to schedule your cruise today.
Dave & Pat Zumbrun, your Ventura County real estate specialists
Originally posted on our Ventura County real estate blog here: https://thezteam4re.com/winter-whale-watching-ventura-harbor-2023/.