It's tough to keep up with costs when they continue to rise at exponential rates. Living paycheck-to-paycheck is stressful enough, but as prices increase it's just not sustainable. That's what happens when inflation rises at the record levels that we've seen this year. If it's squeezing your budget, then it may be time to adjust your financial strategy.
A simple definition of inflation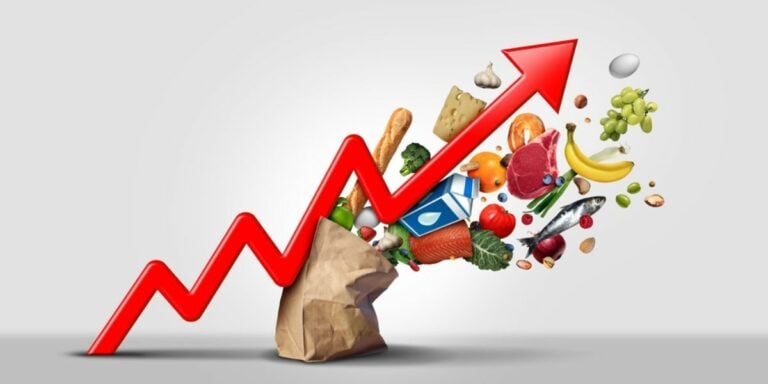 To counteract something effectively, you need to understand it first. So, what is inflation exactly?
Inflation occurs when prices rise on most goods and services. It's a large-scale increase across the board. You don't just see one or two costs in your budget get more expensive. Instead, everything gets more expensive at once.
While it's a fact of life that costs generally rise over time, a period of inflation leads to rapid increases that most people just can't afford.
During an inflationary period like the one we're in now, the purchasing power you have declines. Each dollar you earn buys less stuff. It takes more money to purchase the same everyday goods.
For example, consider gas prices. They rose from an average of $3.07 in May 2021 to $4.54 by May 2022.[1] That's a 38% increase. So, while it only took $30 to fill up a 10-gallon tank in 2021, it takes over $45 to fill it up now.
How do we measure inflation?
Inflation measures an increase in prices over time. How much those prices increase is known as the rate of inflation. It gets calculated by looking at the Consumer Price Index (CPI).[2] The U.S. Bureau of Labor Statistics (BLS) monitors prices that consumers pay for everything we buy and logs them over time in the CPI. Inflation measures the rate of increase in prices. If prices fall over time, then it's known as deflation.
If you're following today's housing market, you know two of the top issues consumers face are inflation and mortgage rates. Let's take a look at each one.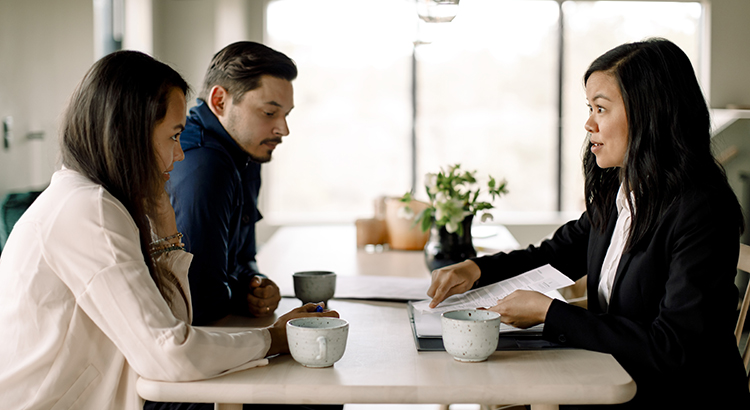 Inflation and the Housing Market
This year, inflation reached a high not seen in forty years. For the average consumer, you probably felt the pinch at the gas pump and in the grocery store. It may have even impacted your ability to save money to buy a home.
While the Federal Reserve is working hard to lower inflation, the August data shows the inflation rate was still higher than expected. This news impacted the stock market and fueled conversations about a recession. It also played a role in the Federal Reserve's decision to raise the Federal Funds Rate last week. As Bankrate says:
". . . the Fed has raised rates again, announcing yet another three-quarter-point hike on September 21 . . . The hikes are designed to cool an economy that has been on fire. . ."
While their actions don't directly dictate what happens with mortgage rates, their decisions have contributed to the intentional cooldown in the housing market. A recent article from Fortune explains:
"As the Federal Reserve moved into inflation-fighting mode, financial markets quickly put upward pressure on mortgage rates. Those elevated mortgage rates . . . coupled with sky-high home prices, threw cold water onto the housing boom."
The Impact on Rising Mortgage Rates
Over the past few months in light of growing economic pressures. Most recently, the average 30-year fixed mortgage rate according to Freddie Mac ticked above 6% for the first time in well over a decade (see graph below):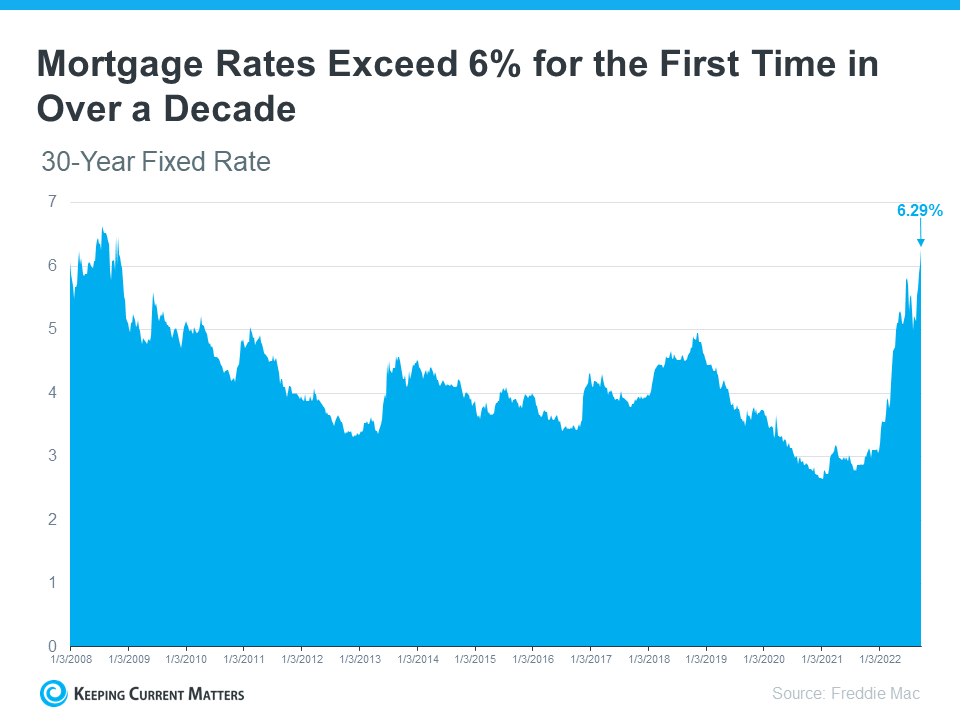 The mortgage rate increases this year are the big reason buyer demand has pulled back in recent months. Basically, as rates (and home prices) rose, so did the cost of buying a home. That pushed on affordability and priced some buyers out of the market, so home sales slowed and the inventory of homes for sale grew as a result.
Where Experts Say Rates and Inflation Will Go from Here
Moving forward, both of these factors will continue to impact the housing market. A recent article from CNET puts the relationship between inflation and mortgage rates in simple terms:
"As a general rule, when inflation is low, mortgage rates tend to be lower. When inflation is high, rates tend to be higher."
Sam Khater, Chief Economist at Freddie Mac, has this to say about where rates may go from here:
"Mortgage rates remained volatile due to the tug of war between inflationary pressures and a clear slowdown in economic growth. The high uncertainty surrounding inflation and other factors will likely cause rates to remain variable, . . ."
While there's no way to say with certainty where mortgage rates will go from here, there is something you can do to stay informed, and that connects with a trusted real estate advisor. They keep their pulse on what's happening today and help you understand what the experts are projecting. They can provide you with the best advice possible.
Contributors to this article 
KCM Current Matters
Charles Stallions Real Estate Services
Bottom Line
Rising inflation and higher mortgage rates have had a clear impact on housing. For expert insights on the latest trends in the housing market and what they mean for you, lean on a trusted real estate professional.
Bottom Line "There Is A Realtor For That"
If you're ready to buy or sell a home Charles Stallions with over 27 years of experience will give you expert advice on your specific situation.
Buying Or Selling while living on the Gulf Coast Sign up for our Monthly Newsletter
We are Ambassadors for all things Pensacola, Pace, or Gulf Breeze, Florida whether a first-time guest or a frequent visitor when you need to know something, an excellent place to eat, who's hiring or just a real estate question do as the locals do call or text Charles Stallions at 850-476-4494 or email
charles@charlesstallions.com
 It's Who We "R".