Posts Just For You- This Week at ActiveRain January 8 to January 14, 2023
Every day there is something to learn here at ActiveRain.  With this series, I try to highlight posts that gave me that lightbulb moment. It could be something techie, something about Real Estate or the other professions that I never knew, about a place, or about a person. Or, it could be a post that made me sit up and take notice!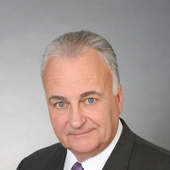 January 8: Wayne Martin My first post of 2011-way back then!
It's fun taking a look at our first posts!!!!! Wayne wasn't always about Trivia!!!
January 9: Jan Green How's Your Peripheral Vision?
I love the different "view" of marketing!
January 10:  Ritu Desai   Pick Your 5 Pillars-Keep It Simple!
I love this!  Pick your 5 pillars and make it a successful 2023!!!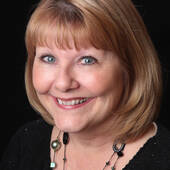 Joan Cox Five Ideas for a Healthier Home in 2023
Be sure to look at #3!!!! We could all do this.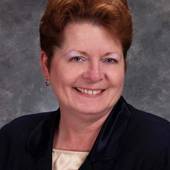 Leanne Smith Real Estate Sales Tips 09 Know Your Real Estate Inventory
Years ago at a Women's Council of Realtors, the guest speaker who was from the other side of the state, asked agents if they knew their local stats, such as the number of homes currently on the market and others. She knew them all.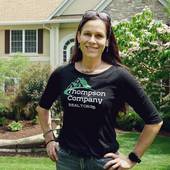 Andrea Bedard Charming home of the week: The one First Lady Jackie Kennedy saved
What an interesting post from Andrea. When we lived in the area, we loved the architecture. And yes, Andrea Bedard I agree with you about the Hoover Building.
January 12: Bob "RealMan" Timm Shaking It Off
As I told Bob, I've never heard of this rake and hope to never live where I have to use one. He also made an excellent analogy!!
Hannah Williams Philidelphia Steals & Deals The Price of Eggs
I love the series of posts that Hannah does. Who would have thought the hot topic would be the price of eggs? BTW...good local information post!!
January 13: Sandra Mathewson Keep Working The Referrals
Referrals are like friendships...they need to be nurtured.
Thanks to Carol Williams for this Weekly ZOOM Schedule which she lets me copy and paste into my post. 
Jan. 17th -  2023 Mindset  
William Piotrowski 

Jan 24th - Topic TBD
Thomas J. Nelson, REALTOR ® e-Pro CRS RCS-D Vets 

Jan. 31 - Saratoga Spring, NY Architectural History
Brenda Mayette 
Here is the ongoing link to each Zoom meeting
11:00 a.m. Pacific (Remember Arizona is same as Pacific time now)
12:00 p.m. Mountain
  1:00 p.m. Central
  2:00 p.m. Eastern
Please don't forget to check out these very informative posts as well:
Carol Williams Second Chance Saturday-Carol highlights posts that are often suggested by the other members here. 
Debb Janes and Bernie Stea YouTube Thursdays- If you want to learn more about how to do videos for your business, this is the post to follow.
Liz and Bill Spear and the weekly Ask An Ambassador posts!
Hannah Williams shares her savvy shopping finds with us weekly in her Philadelphia Steals and Deals Just Like That by HelpfulHannah. 
Thank you for letting me do what I love to do...learn something new every day.