Manure Anyone? Wellington Florida Looks For Manure Solutions.



Manure, Oh Crap! And a lot of it! Yep, when you live in horse country along with those gorgeous animals comes a lot of manure!


During Wellington Florida's Equestrian high peak seasons there are over 9,000 horses here and those 9,000 horses produce about 3,000 cubic yards of manure PER DAY!

Now that's a lot of manure!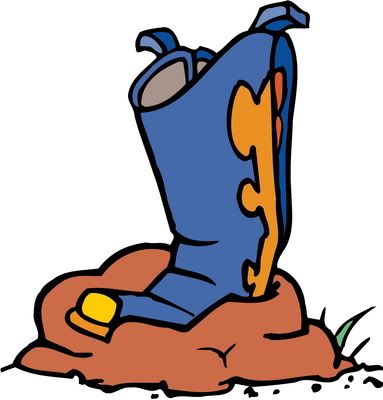 Since the inception of Wellington Florida this has been an issue and a concern. Wellington Florida is near the Florida Everglades. This makes the manure situation much more complicated. There are other Equestrian areas around the country that compost their manure. That was not accepted here. In fact, the horse owners have to ship the manure out of Wellington because you are not allowed to compost in Wellington. I wrote a post about the issues of composting and where does this manure go, you can click here to find out more about the manure issues here in Wellington Florida.


Even if composting became an alternative it still would not solve the problem because after composting you are still left with 1/3 of waste that is super nasty smelling and causes pollution from ammonia, carbon monoxide and nitrogen sulphide. No one wants to live next to something that smells like that! So then they would have to drive the manure to a plant that would compost this crap and that is not cost effective at the price of gas to haul it there. It is not an easy project to compost manure either; you must separate all the shavings and one horse requires 19 feet of digestive volume.


You can not let the manure hang around and you can not compost it here because the water that is used for composting is drained into the Florida Everglades. Not a good thing! The horse manure has a lot of the seeping of phosphorus. Phosphorus causes an imbalance on the natural eco system in the very fragile Florida Everglades. Therefore you can not leave the manure on the ground to get into the water run off. The state of Florida is requiring the restoration of the Florida Everglades. This is just one piece of this effort.


One alternative that came up a while back was to take the manure, burn it and turn it into electricity. This past week that proposal was presented to Wellington. Wellington Energy LLC made the proposal that it can take the manure and turn it into electricity. The CEO of Wellington Energy LLC is a vetinarean, Dr Scott Swerdlin. He says this alternative is safe, green and cost- effective. The reason he got involved with the energy company is because he owns the Palm Beach Equine Clinic that has 318 stalls. He is most likely the second largest manure producer in Wellington.


The waste to energy station would be able to take all the manure including the shavings, there would be no storage requirement, no big gas bills for hauling and no odor or leakage. There would only be one small by product of the plant and that would be a small amount (2%) potash residue which can be used as a fertilizer. The plant can be built on a small 6 acre site. The company built a similar plant to this one they proposed in Pittsburg PA.




Contact Nestor Gasset and Katerina Gasset, CIPS, Realtors®, International Properties and Investments, Inc. Licensed Realtors® in Florida at 561-753-0135 to list your property for sale or to purchase a property in Wellington, Royal Palm Beach, Loxahatchee, Lake Worth, Hypoluxo Island, Lantana, Downtown West Palm Beach and the rest of Palm Beach County Florida and Port St Lucie Florida. We are accepting referrals.
Call us today at 561.753.0135 or Toll Free 800.444.3316. Contact us by email if you prefer by clicking on email me on the right side of this page under our profile.
To view all the Wellington Florida Luxury Homes For Sale Click here and then click on Search For Homes We know Palm Beach County and will help you get your home Sold if you need to Sell your home and help you buy your Wellington Home or Land ; call us today.
Disclaimer:The information provided herein is supplied by several sources and is subject to change without notice. Wellington Homes Blog does not guarantee or is any way responsible for its accuracy, and provides said information without warranties of any kind, either express or implied. Entries on Wellington Homes Blog represent the opinions and ideas of the author(s). Wellington Homes Blog does not express the views of International Properties and Investments, Inc or those of the broker.
P.S. If you are listing your home as a short sale in Palm Beach County Florida and Port St Lucie Florida make sure you hire an agent who knows how to do short sales and has the experience to get the job done. We are doing successful short sale packages. Call us at 561-753-0135 to find out more about Palm Beach County Short Sales and Port St Lucie Short Sales.
If you like my clipart that I use in my blogs, you can get yours royalty free too, just click here to view over 7 Million images you can use on your blog and website and more.
Copyright © 2008 By Katerina Gasset, All Rights Reserved.* Manure Anyone? Wellington Florida Looks For Manure Solutions *