Posts Just For You- This Week at ActiveRain January 15 to January 21, 2023
Every day there is something to learn here at ActiveRain.  With this series, I try to highlight posts that gave me that lightbulb moment. It could be something techie, something about Real Estate or the other professions that I never knew, about a place, or about a person. Or, it could be a post that made me sit up and take notice!
January 15:  Anna Banana Kruchten   Magic happens when you least expect it. 
We need more magic in our lives. It's there…we need to keep our eyes open for it!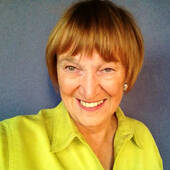 January 16: Emily Medvec What Do You Remember About Today? Asks Dr. Martin Luther King
What a lovely memory that Emily has shared with us. Her photos are a window into history.
Bob "RealMan" Timm Outside Your Comfort Zone
Thank you, Bob for sharing this with us. Who we are and what we believe are heavily influenced by our parents and environment.
January 17: June Piper-Brandon A Journey Starts with One Step
I love this inspirational story from June. this is what it's all about.
Dr. Paula McDonald Real Estate Talk2Day~The Basics for Podcasting.
Have you thought about doing a podcast? Want to know how to get started? It's all here!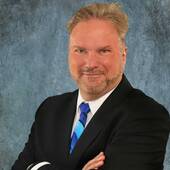 January 21: Rocky Dickerson Take Your Best Shot
Love this analogy from Rocky!!!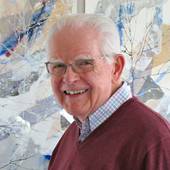 Roy Kelley A Difficult Week for Dolores Kelley
Let's all leave a Get Well wish for Dolores on Roy's post. He does so much for us...let's do something for him.
Thanks to Carol Williams for this Weekly ZOOM Schedule which she lets me copy and paste into my post. 
Jan 24th - Topic TBD
Thomas J. Nelson, REALTOR ® e-Pro CRS RCS-D Vets 

Jan. 31 - Saratoga Spring, NY Architectural History
Brenda Mayette 
Here is the ongoing link to each Zoom meeting
11:00 a.m. Pacific (Remember Arizona is same as Pacific time now)
12:00 p.m. Mountain
  1:00 p.m. Central
  2:00 p.m. Eastern
Please don't forget to check out these very informative posts as well:
Carol Williams Second Chance Saturday-Carol highlights posts that are often suggested by the other members here. 
Debb Janes and Bernie Stea YouTube Thursdays- If you want to learn more about how to do videos for your business, this is the post to follow.
Liz and Bill Spear and the weekly Ask An Ambassador posts!
Hannah Williams shares her savvy shopping finds with us weekly in her Philadelphia Steals and Deals Just Like That by HelpfulHannah. 
Thank you for letting me do what I love to do...learn something new every day.