Posts Just For You- This Week at ActiveRain January 22 to January 28, 2023
Every day there is something to learn here at ActiveRain.  With this series, I try to highlight posts that gave me that lightbulb moment. It could be something techie, something about Real Estate or the other professions that I never knew, about a place, or about a person. Or, it could be a post that made me sit up and take notice!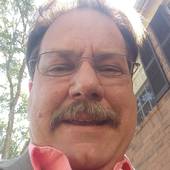 January 22: Shayne Stone Are Ya'll Really Getting the Lead? How Do You Know?
Shayne offers some excellent food for thought! Like many other things you do when running a business...know that you're getting what you're paying for.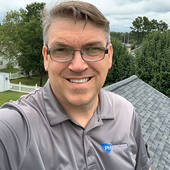 January 23:  Hubert Miles    The Importance of a Home Inspection Checklist
Good post from a relatively new ActiveRain member.  And we can always use more posts from Home Inspectors.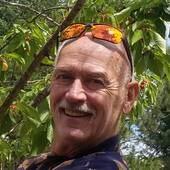 Mark Don McInnes Sandpoint Realty 'Monday Motication' January 23, 2023
Not only do I love this quote but I love what inspired Mark to write it.
January 24: Nick Vandekar What happens to your earnest money?
A good topic to cover in your posts and proof once again that real estate is local.
January 25: Dr. Paula McDonald Owning Historic Buildings Has Its Perks
This is going to be exciting to follow along, especially for those of you who love Yellowstone, right Rocky Dickerson 
Bob "RealMan" Timm Now That Is Just Plain Old Funny
All I can say is thank goodness for digital photography!!!
Hannah Williams Secret Marketing Strategies in a Changing Market
If you're wondering how to handle the changing market, follow Hannah's tips, especially the last one!!! It really could make a difference!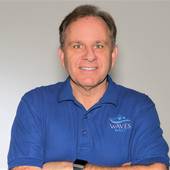 January 26: Jeffrey DiMuria Why Are Stock Experts Giving Real Estates Advice on TV?
Very well thought-out post from Jeffrey. Stop by to see what he has to say and share your thoughts.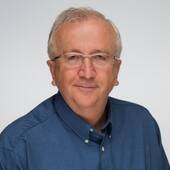 January 27: Steve Penner A Little Friday Fun...Or Is It?
Cute and creative....you have to read this!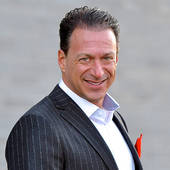 Robert Siciliano Data Privacy Week Is a Time To Consider What You Share
Seriously, read, then make a copy of this post and review it often. It's too easy to become complacent.
Thanks to Carol Williams for this Weekly ZOOM Schedule which she lets me copy and paste into my post. 
Jan. 31 - Saratoga Spring, NY Architectural History
Brenda Mayette 
Feb. 7 - TBD
Feb. 14th - TD
Feb. 21st - Real Estate Appraisals: Fact, Fiction & Future
Mary Thompson
Here is the ongoing link to each Zoom meeting
11:00 a.m. Pacific (Remember Arizona is same as Pacific time now)
12:00 p.m. Mountain
  1:00 p.m. Central
  2:00 p.m. Eastern
Please don't forget to check out these very informative posts as well:
Carol Williams Second Chance Saturday-Carol highlights posts that are often suggested by the other members here. 
Debb Janes and Bernie Stea YouTube Thursdays- If you want to learn more about how to do videos for your business, this is the post to follow.
Liz and Bill Spear and the weekly Ask An Ambassador posts!
Hannah Williams shares her savvy shopping finds with us weekly in her Philadelphia Steals and Deals Just Like That by HelpfulHannah. 
Thank you for letting me do what I love to do...learn something new every day.