Now that 2022 is over, we can look at the past year's real estate activity and predict what 2023 might look like
The chart below shows single-family home sales in Portsmouth for 2022. The median price ended at $730,000, an 8.2% drop from 2021.
On the other hand, Portsmouth condos enjoyed a sizable increase in median prices. A 72.1% price increase to a median of $954,900.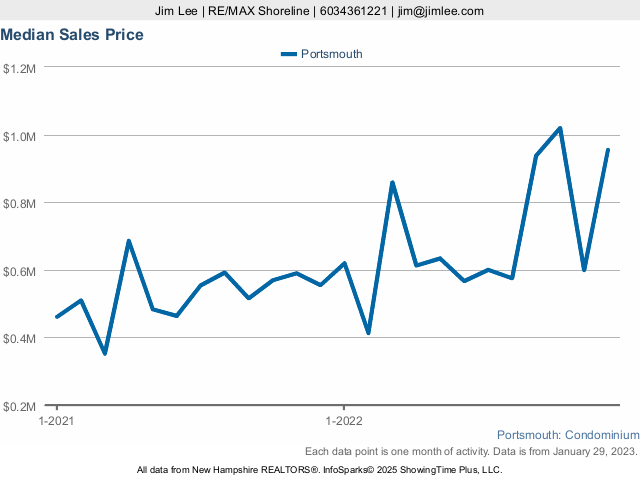 Read the rest of the blog and the 2023 predictions here