Book Recommendation: The Tuscan Child by Rhys Bowen
I enjoyed reading The Tuscan Child (2018) by The New York Times Bestselling Author Rhys Bowen and recommend it for your reading list. Click on the links to learn more about the author and this novel.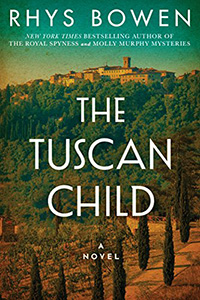 In 1944, British bomber pilot Hugo Langley parachuted from his stricken plane into the verdant fields of German-occupied Tuscany. Badly wounded, he found refuge in a ruined monastery and in the arms of Sofia Bartoli. But the love that kindled between them was shaken by an irreversible betrayal.
Nearly thirty years later, Hugo's estranged daughter, Joanna, has returned home to the English countryside to arrange her father's funeral. Among his personal effects is an unopened letter addressed to Sofia. In it is a startling revelation.
Still dealing with the emotional wounds of her own personal trauma, Joanna embarks on a healing journey to Tuscany to understand her father's history—and maybe come to understand herself as well. Joanna soon discovers that some would prefer the past be left undisturbed, but she has come too far to let go of her father's secrets now…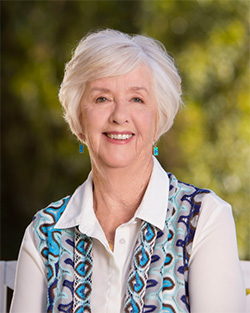 Rhys Bowen is the New York Times bestselling author of more than forty novels, including The Victory Garden, The Tuscan Child, and the World War II-based In Farleigh Field, the winner of the Left Coast Crime Award for Best Historical Mystery Novel and the Agatha Award for Best Historical Novel. 2021's The Venice Sketchbook was nominated for the Edgar Award for Best Novel of the Year. Bowen's work has won over twenty honors to date, including multiple Agatha, Anthony, and Macavity awards. Her books have been translated into many languages, and she has fans around the world, including over 60,000 Facebook followers. A transplanted Brit, Bowen divides her time between California and Arizona.
Bird of Paradise, Longwood Gardens, Kennett Square, Pennsylvania USA IMG 7700
Canon PowerShot G11 Camera
Photograph by Roy Kelley
Roy and Dolores Kelley Photographs