Maryland Junior Ranger Program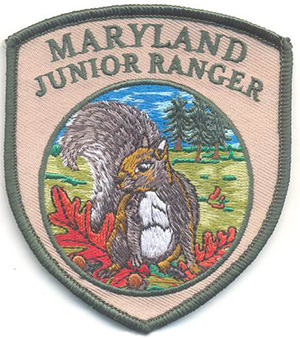 When my youngest son, Liam, was young we used to participate in the Junior Ranger activities when we traveled and he has all kinds of patches from our travels.  This is a great way for our kids to become more aware of the environment and other living things around us.  It also gets them more engaged in activities that we involve them in.  He used to love working through the activities and earning the patches.
The mission of Maryland's Junior Ranger program is to encourage our kids to discover and connect with our natural environment and also to celebrate and connect with their culture through play, learning, and service in the outdoors.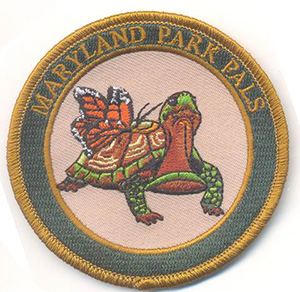 The programs typically last an hour to an hour and a half and some parks lump it together in a summer camp or a school's-out camp setting.  
To accommodate different age ranges and development levels the programs are grouped according to age:
Sprouts, ages 2-4
Park Pals, ages 3-6
Junior Rangers, ages 7-10
Junior Rangers, ages 11-14
Teen Rangers, ages 15-17
For more information and for locations of programs visit