Purchasing your first home is a huge milestone…and not one that should be taken lightly. It is a big commitment, and you want to make sure you get it right. Educating yourself before you begin the home buying process will help you find the right property and procure the financing for it. 
Here are some things you should know as a first-time homebuyer:
PEOPLE INVOLVED IN THE HOME BUYING PROCESS
Entering the home buying process for the first time might feel a little overwhelming. You will have a lot of questions, but don't worry, there will be people who will guide you through. The first thing to do is to find an experienced, professional Realtor. Your Realtor will assist you in finding your starter home, making an offer, and negotiating with sellers. Another person you should meet with prior to starting your home search is a mortgage lender. Your mortgage banker will help you complete your loan application along with determining the amount you qualify for.
Getting preapproved for a mortgage is an important step that will set you on the right course for buying your first home.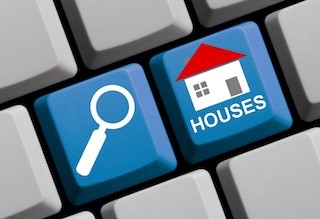 STARTING YOUR HOME SEARCH
I'm sure you've heard the saying "location, location, location" in relation to real estate. It exists for a reason. Because location is one of the most important aspects in choosing a home. The first thing you must do when searching for your starter home is determine the area you want to live in. You should take many things into consideration when making this decision. Do you want city, suburban, or country living? What is the reputation of the school system?  Are there shopping, dining, and entertainment activities nearby?  The answers to these questions aren't just important for you when you are living there but may also have an impact on resale value. Remember, this is your starter home; not necessarily your forever home. So, you should take resale value into consideration when choosing the location. Once you have determined WHERE you want to look, you can create a list of what you are looking for in a home. You may have to compromise on some things, but going into your search knowing what you want will make things less confusing. 
FINANCIAL IMPLICATIONS
When buying your starter home, there may be some expenses that you didn't anticipate. Don't risk being blindsided by unexpected expenses. Do your research and make sure you know what you are getting into. Here are some costs you may not have thought of:
Closing costs

Home inspection

Moving expenses

Setting up your new house
Remember that your Realtor and Mortgage Banker are there to answer questions you may have, so don't hesitate to take advantage of their expertise!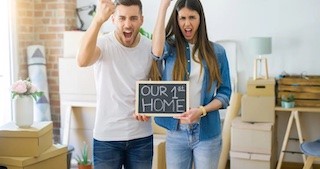 If you are in the market to buy or sell a home (or both), let me Sandra Nickel, and my Hat Team of Professionals assist you with all your real estate needs! Call us today at 334-834-1500 and check out https://www.homesforsaleinmontgomeryalabama.com for more information.
Photo credits: pwcva.gov, findmywayhome.com, financebuzz.com