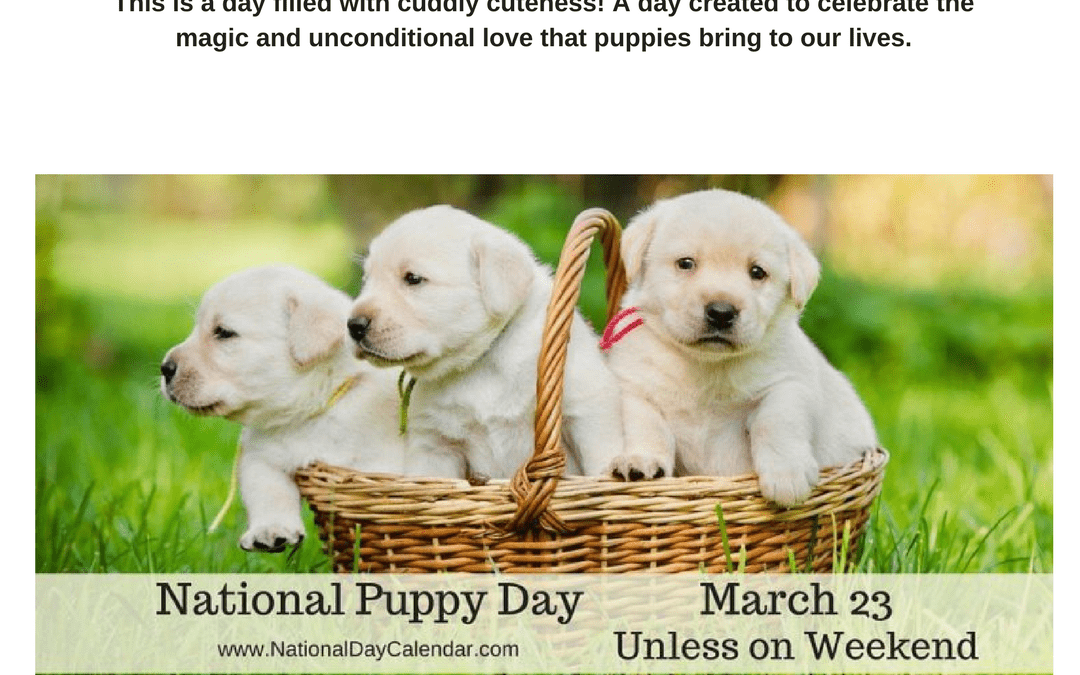 "Happiness Is a Warm Puppy," penned famous cartoonist Charles Schulz in his Peanuts comic strip. Many folks agree with him, especially on March 23, National Puppy Day.
National Puppy Day is observed each year on March 23rd-unless it falls on a weekend. Then National Puppy Day is celebrated on the Friday or Monday closest to March 23rd.  
This day was created to celebrate the unconditional love that puppies bring to people's lives. 
National Puppy Day is also a day to bring awareness to the needs of orphaned and abandoned pups, as well as a time to educate people about the horrors of puppy mills across the country.
For more information on National Puppy Day visit www.nationalpuppyday.com/. 
National Puppy Day was founded in 2006 by Pet Lifestyle Expert, Animal Behaviorist and Author, Colleen Paige.  Paige is also the founder of National Dog Day and National Cat Day.
Image courtesy of www.NationalDayCalendar.com.
Thanks for reading "National Puppy Day".