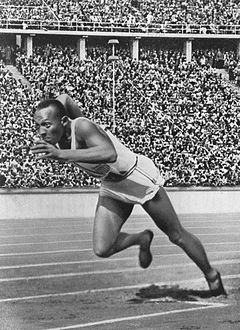 Curious about history? Here are 3 facts from March 28.
On March 28, 1776, explorer Juan Bautista de Anza discovered the site for what would become the Presidio of San Francisco. 
The Presidio became a fortified location on September 17, 1776, when New Spain established it to gain a foothold in Alta California and the San Francisco Bay. Later, it passed to Mexico, which in turn passed it back to the United States in 1848. It was decommissioned in 1989.
On October 1, 1994, the Presidio became part of the  National Park Service, ending 219 years of military use and beginning its next phase of mixed commercial and public use. Both a  California Historical Landmark and National Historic Landmark it's now part of beautiful Golden Gate Park. The Walt Disney Museum is also located at the Presidio. 
In 1979, a coolant leak at the Three Mile Island's Unit 2 nuclear reactor outside Harrisburg, Pennsylvania leads to the core overheating and a partial meltdown. Three Mile Island is one of the most notorious nuclear accidents in U.S. history.
In 1990, United States President George H. W. Bush posthumously awarded Jesse Owens the Congressional
Gold Medal. Owens was an African-American track and field athlete and four-time Olympic gold medalist in the 1936 Games. Owens specialized in sprints and the long jump and was recognized in his lifetime as "perhaps the greatest and most famous athlete in track and field history".
Jesse Owens' achievement of setting three world records and tying another in less than an hour at the 1935 Big Ten track meet in Ann Arbor, Michigan, has been called "the greatest 45 minutes ever in sport." To this date more than 80 years later, Owens' feat has never been equalled.
During the 1936 Summer Olympics in Berlin, Germany, (which the U.S. considered boycotting), Owens achieved international fame by winning four gold medals in the 100 meters, 200 meters, long jump, and 4 × 100 meter relay. Owens was the most successful athlete at the Olympic Games. His far-and-above stellar performances were credited at the time with "single-handedly crushing Hitler's myth of Aryan supremacy".
The Jesse Owens Award is USA Track and Field's highest accolade for the year's best track and field athlete. ESPN rated Owens as the sixth greatest North American athlete of the twentieth century and the highest-ranked in his sport.
Just before the competitions, Owens was visited in the Olympic village by the founder of the Adidas athletic shoe company. Adi Dassler persuaded Owens to wear Gebrüder Dassler Schuhfabrik shoes, marking this as the first sponsorship for a male African-American athlete.
Images courtesy of www.wikipedia.org.
Thanks for reading "3 Odd But True Facts of March 28."