If you want to stay ahead of the game in your business and leave your competitors in the dust, then you'll want to be at this upcoming webinar on how AI is revolutionizing the Digital Marketing industry as we speak.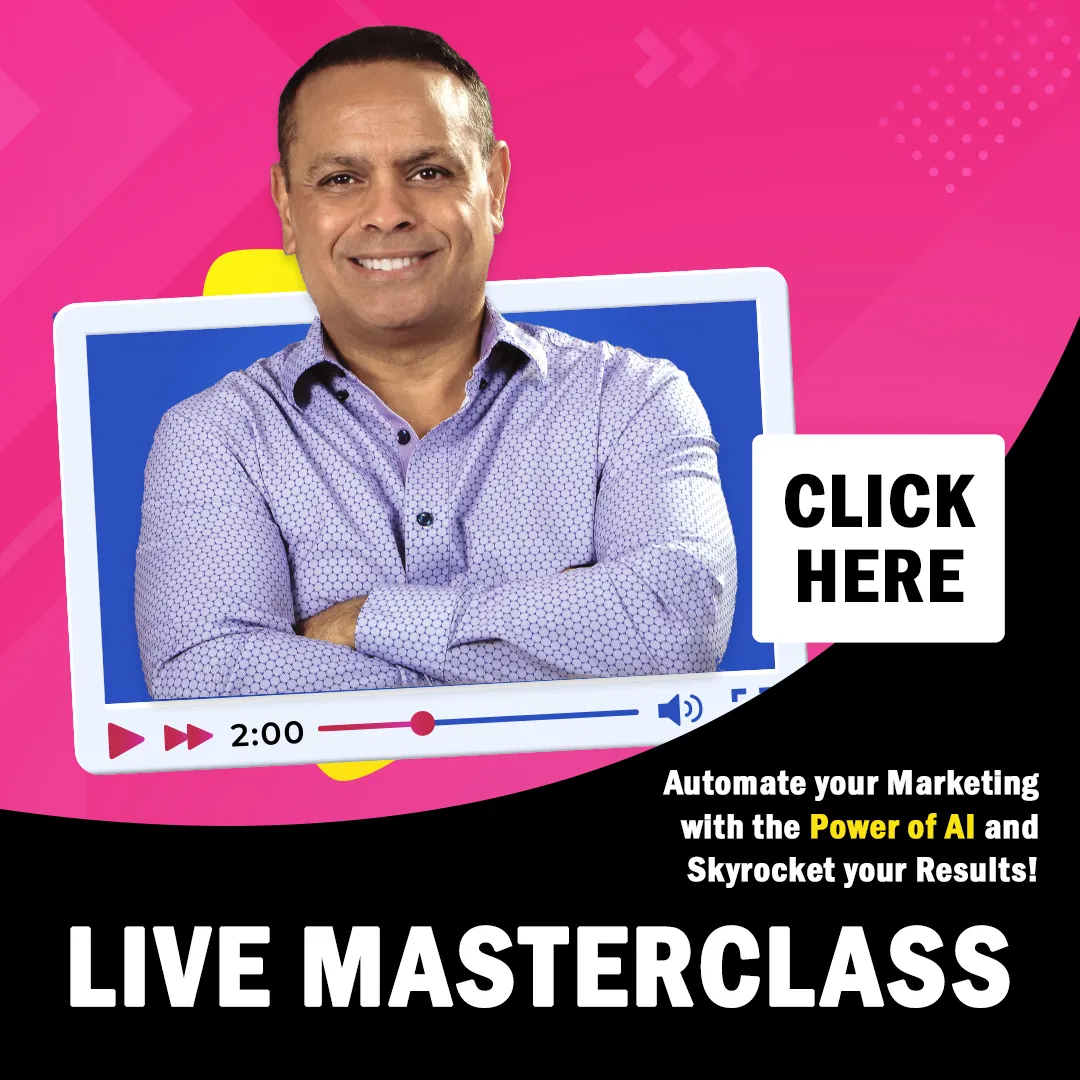 As you are aware, AI is revolutionizing the Digital Marketing industry as we speak.
Mike Filsaime will be showing you some amazing things you can do with AI, ChatGPT, and several other AI-based apps you've probably never heard of (but that let you do things will amaze your customers).
I'd say that AI is poised to change how you do business…except that it already has. There's no time to waste. Things are moving like lightning and you need to get up to speed.
I can't think of a better way to do that than to attend this webinar.
Mike has gotten to be very knowledgeable about AI, thanks to having access to the top minds in the field. And this webinar will introduce you to the latest in AI.
He's found that AI technology is tripling conversion and decreasing times to launch profitable campaigns by 10x.
He will personally show you how Groove's A.I. strategies will help take your marketing to the next level, even if you're just starting out.
He'll cover everything from content creation to copywriting and so much more.
Here are some of the things you can expect to discover:
A Secret Technique He's Developed That Has Doubled Sales From Webinar Replays…and it's easy to do!
How To Blow-Up Your YouTube Channel by Using AI
A Series of AI Prompts You Can Use - He Gives You The Document With All The Prompts So You Just Cut and Paste
How AI Can Clone Your Voice and Create Engaging, Personalized Intros for Your Videos
A Deep Dive Into the World of AI To Reveal How It Can Transform Your Business
How AI Is Revolutionizing the Digital Marketing Industry
How to Use AI's Power To Transform Your Productivity and Increase Your Conversions
How AI Can Help You Understand Your Customers Better
The Latest Trends In Marketing With A.I. And How It Will Change The Way You Do Business In The Future.
Discover How AI Can Help You Create Stunning Websites With Ease And Take Your Business To The Next Level.
Real-Life Use Case Histories of How AI Is Being Used To Do Some Amazing Things
And much, much, more.
It all happens…
Wednesday, April 12th at:
- 1:30PM Eastern
- 10:30AM Pacific
- 5:30PM GMT
"Marketing Automation Made Easy with Groove.ai"
Say Goodbye to Tedious Marketing Tasks. Automate your Marketing with the Power of AI and Skyrocket your Results! 
Don't wait to reserve your spot! Seats are filling up fast. 
Register NOW.
John Thomas