Buying a house in Texas for Veterans and active-duty servicemen and servicewomen generally follows a similar sequence of steps as in other states. Throughout this blog when we use the word Veteran it will be representative of both retired Military Veterans, active duty service members, and reserves.  Here are the key steps in the home-buying process for Veterans utilizing their Texasd VA loan benefit:
First determine your budget with a va loan calculator, affordability calculator and/or basic allowance for housing calculator: Determine how much house you can afford and get pre-approved by local Texas mortgage lenders like Security America Mortgage. A mortgage pre-approval starts by completing a loan application.  They also offer several calculators to help you in the home-buying process.

Interview multiple real estate agents: Find a licensed real estate agent who knows the Texas housing market and can help you find a home that meets your needs.  If you're a Veteran then it's important to choose a Military friendly Realtor that has experience representing Veterans.

House hunting: Your real estate agent will help you search for homes that meet your criteria, such as location, size, price, and features. However, if you want to build a home and already own your own land then you might not need a Real estate agent.

Make an offer: Once you've found a home you're interested in, your Texas real estate agent will help you make an offer. In Texas, it's common to use a standardized contract form promulgated by TREC that outlines the terms and conditions of the sale. If your contract is accepted be prepared to compare interest rates when you buy a Texas home. Make sure your monthly payment isn't more than you can handle. A serious buyer will be pre-approved before making an offer and have an understanding of the lender fees.

Conduct a home inspection: After the offer is accepted, you'll typically have a certain amount of time to conduct inspections of the home, including a general inspection, termite inspection, and other types of inspections as needed. In Texas, we call this the option period.  Veterans can be further protected with a 3rd party financing addendum. If the property isn't approved in your va loan application then you should get your earnest money back.  Remember that you can be approved but the property might not be approved. The minimum property requirements for VA loans will be found in the Question and answer below.

Go through underwriting for your va loan or alternative home loan: Finalize the financing for your home purchase with your va mortgage lender. During this time you can shop for homeowners insurance, and have an understanding of the title and escrow charges.

Close on your dream home: At closing, you'll sign the final paperwork and pay any closing costs, including fees for title search, title insurance, and other expenses.

Take possession of your new Texas home: Once the sale is complete, you'll take possession of the home and can move in. Don't forget about your annual property taxes if you didn't escrow.  The VA doesn't require you to escrow but mortgage lenders typically do.
It's important to note that specific requirements and procedures can vary depending on the location of the Texas home and the circumstances of the home purchase. It's always a good idea to work with experienced Military friendly agents and va loan specialists that will help guide you through the va home loan process and the home buying process.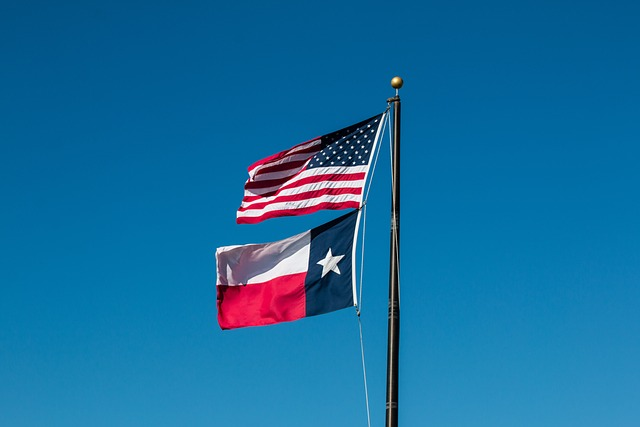 Credit Score Requirements for home ownership with a VA Loan in Texas
Credit score requirements vary by loan program. Va loans in Texas and other states don't have a credit score requirement set forth by the Veterans Administration. However, each lender has their own credit score requirements. Generally speaking, you need a 640 middle credit score to qualify for a va loan but it's possible to qualify with a 620 middle credit score and technically you could qualify with a 600 score if you find a lender who will accept it. VA loans are partially guaranteed by the Department of Veterans Affairs.
The credit score requirements for FHA (Federal Housing Administration) loans vary depending on the lender too, but in general, a minimum credit score of 580 is required to qualify for an FHA loan with a 3.5% down payment. However, borrowers with credit scores between 500 and 579 may still be able to qualify for an FHA loan with a 10% down payment.
It's important to note that while FHA loans may have more flexible credit score requirements compared to conventional loans and lenders may also consider other factors when evaluating your creditworthiness, such as your debt-to-income ratio, employment history, and payment history.
In addition to credit score requirements, FHA loans also require borrowers to pay mortgage insurance premiums (MIP) as part of their monthly mortgage payment. MIP is typically required for the life of the loan, and the amount you pay depends on the size of your down payment and the term of your loan.
Overall, FHA loans can be a good option for borrowers who have lower credit scores or smaller down payments, but it's important to carefully review the terms and requirements of the loan to determine if it's the right option for your individual needs and financial situation.
The credit score requirements for conventional home loans vary by lender and the specific loan program, but in general, a minimum credit score of 620 is required to qualify for a conventional loan. However, borrowers with higher credit scores may be eligible for more favorable terms, such as lower interest rates and smaller down payments.
The same additional factors mentioned for FHA and VA qualification are at play with qualifying for a conventional home loan.
In addition to credit score requirements, conventional loans typically require a down payment of at least 3% to 5% of the home's purchase price. Borrowers who make a down payment of less than 20% of the purchase price will also need to pay for private mortgage insurance (PMI) to protect the lender in case of default.
Overall, conventional loans can be a good option for borrowers who have good credit and sufficient income and savings to afford a down payment and closing costs.
If you're a Veteran, active duty servicemember, or in the reserves and have your Certificate of eligibility then a 100% financing, 0 down VA home loan is likely the way to go.  If you have 20% down then you might get a better rate with a conventional home loan if your credit scores are very high.
Know the Available Loan Programs
Security America Mortgage offers an array of different loan programs, and we'll help you choose the best one for you and your family. They offer traditional va loans, va construction loans, va renovation loans, FHA loans, down payment assistance programs, conventional loans, FHA loans, rent-to-own programs, ITIN home loans, and non-conforming loans.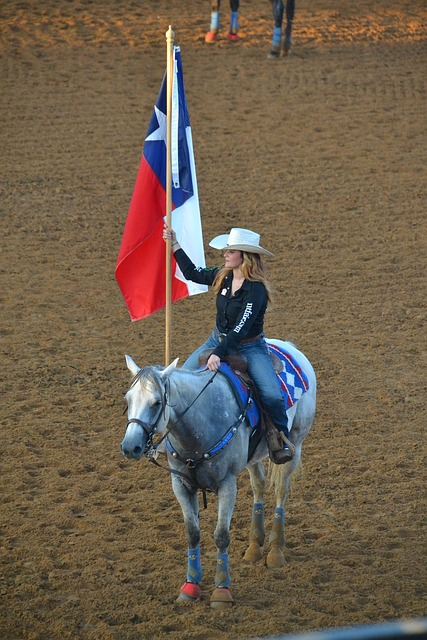 Find a Buyer's Agent in Texas to help you buy your Texas home
There are many buyer's agents to choose from but if you're looking for a VA loan it's important to choose a Military friendly Realtor. Not all real estate agents have knowledge and experience serving Veterans. Security American Realty is known for having Real estate agents that know how to set up a purchase contract and negotiate on behalf of Veterans.
What's the average time homes spend on the market in Texas?
The average time for homes on the market in Texas can vary depending on a number of factors, such as the location, price range, and condition of the property, among others. A failed home inspection can delay the closing or push you to start the house-hunting process again. However, as of April 2023, the average time on the market for homes in Texas is around 45 to 60 days, according to data from Zillow. The time it takes to buy a house isn't an exact science so be prepared.
It's important to note that the time on the market can also vary depending on the season, as well as broader economic and housing market conditions. Additionally, homes that are priced competitively, well-maintained, and located in desirable areas may sell more quickly than those that are overpriced, in need of repairs, or in less desirable locations.
If you're planning to buy or sell a home in Texas, it's a good idea to work with a local real estate agent who can provide you with more specific data and insights on market trends and conditions in your target area.
Top 5 Best Real Estate Investment Markets in Texas
The top 5 real estate investment markets in Texas can vary depending on the source and specific criteria, but here are some markets that consistently rank highly:
Austin: The state capital and home to a thriving tech industry, Austin has seen rapid population growth and strong demand for housing, making it a popular market for real estate investors.

Dallas: The Dallas-Fort Worth metro area is one of the largest in the country and has a diverse economy with a strong job market, making it an attractive market for real estate investors.

San Antonio: The second-largest city in Texas has a growing population and a strong military presence, as well as a diverse economy with a mix of industries.

Houston: The largest city in Texas has a diverse economy with a strong energy sector and a large port, as well as a growing population and demand for housing.

Fort Worth: Located in the Dallas-Fort Worth metro area, Fort Worth has a strong job market and a growing population, making it a popular market for real estate investors.
Other markets that may be worth considering for real estate investment in Texas include El Paso, Corpus Christi, and Lubbock, among others. It's important to conduct thorough research and due diligence on any market and specific properties you're considering to determine if they meet your investment goals and risk tolerance.
Shopping for a home loan can be a challenging process, especially for first-time homebuyers. That's why you need local experience. Garrett Puckett is a 5th generation Texan and CEO of Security America Mortgage and Security American Realty. He will always put your needs first and you can count on him to get you going in the right direction. Don't hesitate to call for help. Whether you're a fellow Texan or thinking to make your home in Texas, you'll be treated with respect and integrity.
Benefits of Owning a Home in Texas for Veterans and Civilians
No state income tax.

Down payment assistance is available.

No va loan funding fee for disabled Vets over 10% disability rating

A strong economy that features Technology, health care, Oil, Energy, and more.

Affordable Texas real estate

Most Texas mortgage lenders will treat you right.

A Texas home typically goes up in value.

Owning a house in Texas can help you build equity.

Texas Culture features Texas hospitality and amazing barbecue.

Enjoy entertainment ranging from professional sports to nature and the Rodeo.

Texas Veterans Land Board has a Texas Veteran land loan program.

Disabled Veteran Property tax exemptions based on disability rating percentage.

The Hazlewood Act is a State of Texas Qualified Texas Veterans, spouses, and dependent children can get education benefits of up to 150 hours of tuition-free college at state schools.

The Disabled Veterans passport permits free entry to Texas state parks for Texas Disabled Veterans with a 60% or more service-connected disability or loss of a lower extremity.

Texas has been ranked in the top 3 Veteran friendly states.

Free hunting licenses for Texas Veterans with 50% or more disability
The minimum property requirements for VA loans are set by the U.S. Department of Veterans Affairs to ensure that the properties being financed with VA loans are safe, sound, and sanitary. These requirements include:
The property must be primarily residential in nature and be occupied by the borrower as their primary residence.

The property must be located in a residentially zoned area and have adequate living space for the borrower and their family.

The property must have a safe and adequate water supply and sewage disposal system.

The property must be structurally sound, with no major deficiencies or hazards that would pose a threat to the health or safety of the occupants.

The property must have a roof that is expected to last for at least two years beyond the loan closing date.

The property must have sufficient heating, cooling, and ventilation systems to provide a comfortable living environment.

The property must be free of termites, dry rot, and other pests that could damage the structure.

The property must be accessible from a public road or easement.
In addition to these basic requirements, there may be other specific requirements depending on the location and type of property being financed. It is important to consult with a VA-approved appraiser or lender for a complete list of requirements. Call 1855GOVANOW for immediate assistance.