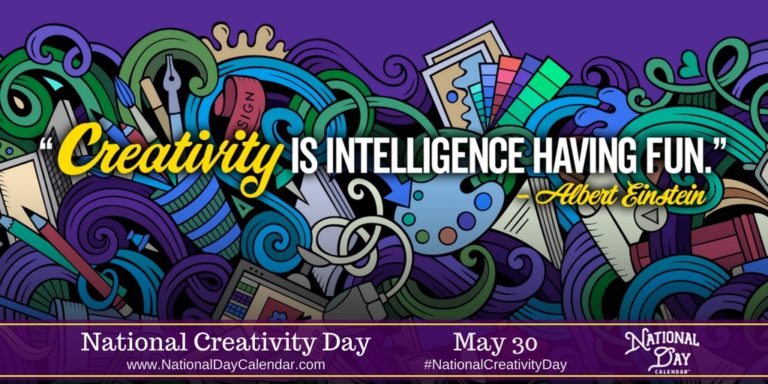 Celebrate creativity and imaginative spirits on May 30, National Creativity Day.  
May 30, 2023 is the sixth annual National Creativity Day. It's an event to celebrate all artists, writers, musicians, filmmakers, bloggers, vloggers, entrepreneurs, inventors, photographers, graphic artists, and more than 100+ other creative personalities. Back in 2018, Hal Croasmun and ScreenwritingU founded the first Creativity Day to celebrate imaginative spirits and to encourage people to be creative at any age.  Go to http://NationalCreativityDay.com to read  interviews, articles, and strategies for becoming more creative and building creativity into daily life. 
Remember what famous scientist Albert Einstein said, "Creativity is Intelligence Having Fun."  Images courtesy of National Creativity Day.  Thanks for reading "Happy National Creativity Day on May 30!"