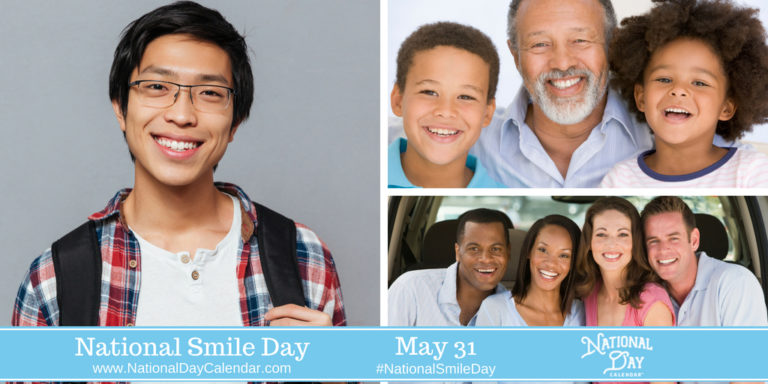 "A smile means friendship to everyone," goes the line from the famous "It's a Small World" ride at Disneyland.
Smiling is the universal language of friendship, so smile big and share smiles with others on the sixth National Smile Day on May 31, 2023.
Smiles are powerful! They not only create engagement between two people but the more a person smiles, the healthier their brain can be. Smiling has a direct affect on the brain, and can help to reduce stress.
Scientific studies show that just one smile can brighten someone's day, as well as improve your own day. Smiles are infectious. A healthy smile develops a person's confidence and helps generate a positive outlook on the world. Smiling is free.
Smile and share how a smile improves your day-use #NationalSmileDay to share on social media.
Dr. Tim Stirneman and Jim Wojdyla from Compassionate Dentalcare founded National Smile Day as a way to share with the world the power of a healthy smile.  Confidence, health, and improved mood are not only for the person smiling.
Images courtesy of National Smile Day and Compassionate Dentalcare.
Thanks for reading "Happy 6th Annual National Smile Day May 31".