Posts Just For You- This Week at ActiveRain May 28 to June 3, 2023
Every day there is something to learn here at ActiveRain.  With this series, I try to highlight posts that gave me that lightbulb moment. It could be something techie, something about Real Estate or other professions, about a place, or about a person. Or, it could be a post that made me sit up and take notice!
May 28: Lawrence "Larry" & Sheila Agranoff Long Island Sunday Fun Thought-Cheetos
I can so relate to this!!!
Dan Jasmer You're wrong about the Florida Songbird (State Bird)!
This is another fun read to start the week!!! Raise your hand if you can relate to this!
May 29:  Thomas J. Nelson   Be In the Know: You're Buying a Used Home
Thomas laid it out well for buyers and repairs.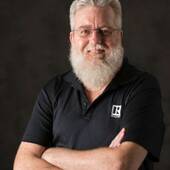 Jim Paulson This is "My Why"-What is Yours?
Definitely worth pondering. Great post!!!
Doug Dawes Memorial Day 2023
This was Doug's speech at his area's Memorial Day Ceremony. Worth the read.
May 30: Dorie Dillard Tuesday's Treasures~Daniel Johnston~Hi, How Are You?
What a good legacy to leave! and it ties in with something Carol Williams discussed at our last Zoom meeting.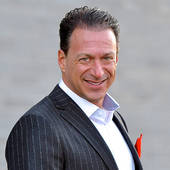 May 31: Robert Siciliano FTC Safeguard Rule: Real Estate Businesses Must Check Their Status
Even if your business doesn't fall into this category, it's something to be aware of.
Wanda Kubat-Nerdin My Infatuation With Hollyhock Dolls
Wanda's post is fun to read, fun to look at, and will bring a smile to your face. Really!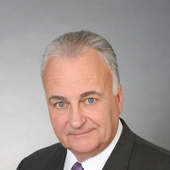 Wayne Martin Pondering with purpose!
Give it some thought and you'll see what Wayne means.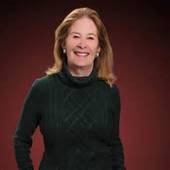 Lise Howe Sometimes It Takes a Year (Or Two) to Go Under Contract in D.C.
This an example of keeping in touch!!! There is an important lesson in her post in the 5th paragraph.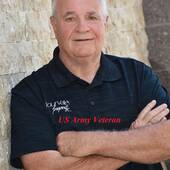 June 1: Bill Salvatore PROUD GRANDFATHER MOMENT-Our Granddaughter Graduates Tomorrow.
Not just a college graduate but a budding entrepreneur! Take a look at her website!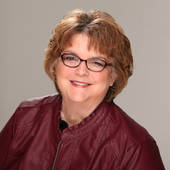 June 3: Faye Schubert Be Prepared...More than Just a Phrase
Now this is being prepared! Worth the read.
**This month's challenge: JUNE 2023 CHALLENGE- Artificial Intelligence at Home/Work** thank you Kat Palmiotti 
Thanks to Carol Williams for this Weekly ZOOM Schedule which she lets me copy and paste into my post. 
June 6th - Tech Smorgasbord 
Craig Daniels  

June 13th - Open Discussion on Lessons Learned From Transactions & Life
Hosted by: Debe Maxwell, CRS 
(Come prepared to share your best tips and lessons you've learned from business and personal life)

June 20th - AI Marketing for Real Estate
Katerina Gasset 

June 27th - Maximizing Credit Card Bonuses For Real Estate
Jim Paulson  
Here is the ongoing link to each Zoom meeting
11:00 a.m. Pacific (Remember Arizona is same as Pacific time now)
12:00 p.m. Mountain
  1:00 p.m. Central
  2:00 p.m. Eastern
Please don't forget to check out these very informative posts as well:
Carol Williams Second Chance Saturday-Carol highlights posts that are often suggested by the other members here. 
Liz and Bill Spear and the weekly Ask An Ambassador posts!
Hannah Williams shares her savvy shopping finds with us weekly in her Philadelphia Steals and Deals Just Like That by HelpfulHannah. 
Thank you for letting me do what I love to do...learn something new every day.