Did you know National Jenny Day is on June 5? Whether it's spelled Jennie, Jeni or Jenny, or Jennifer, Guinevere or Gwenhwyfar, there are many wonderful ladies throughout history with this name. Other forms of Jenny include Joanna or Joanne, Jane and Jenna.
My great-grandmother Gardner's father named her Jennie after hearing the famous "Swedish Nightingale" Jennie Lind sing. I have a dear cousin Jeni Carr. My precious sister-in-love Jennie Carr is married to her own Lancelot-my brother Lance. Each of these ladies holds a special place in my heart.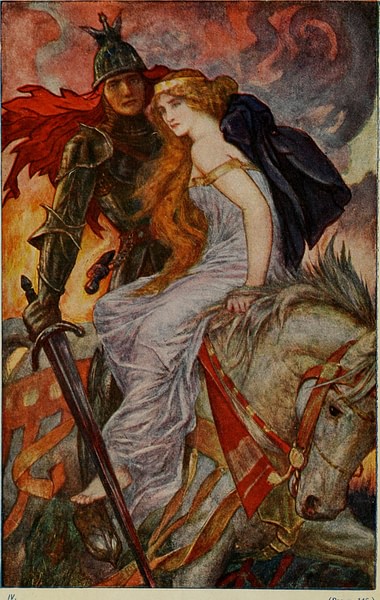 The Welsh name Gwenhwyfar literally means 'gwen' (fair) and 'hwyfar' (smooth).  Often, the name is translated as "little fair one".  (Alternatively, a jenny is also the name for a female donkey.)
The most famous Guinevere in history was the legendary Celtic queen married to Great Britain's King Arthur. (Sadly, she betrayed him by loving Sir Lancelot.) The next would be Jennie Lind, whose proper name was actually Joanna. Today, Jennifer Aniston portrays a beautiful version of Jenny. And who can forget the Jennie made famous by the Huey Lewis and the News song, "867-5309"? ("Jennie, I've got your number, I need to make you mine, Jenny don't change your number, 867-5309.")
Variations of the name Jenny remain a perennial favorite. Today, Jenna is a popular choice.  In Norway today, Jenny is one of the most prevalent names, and is firmly in the top 25 of girls names. 
Thanks for reading "Happy Jennie Day June 5 is National Jenny Day!"