As people consider what fun outings to include in summer plans, it's helpful to know that the Santa Clara County Library District includes free museum passes through its Discover & Go program.
While many in person visits to museums were discontinued during the COVID-19 shutdown of 2020-2023, several venues have re-opened and now offer free passes. All require advance sign-up and a specific reservation date to secure these free passes.
From the SCCLD site, here is basic info on the Discover & Go program, which is included as a free benefit to library patrons with valid library card.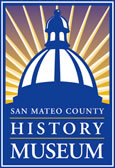 What is 
Discover & Go
Discover & Go is a program provided by your library that offers free and low-cost passes for museums, science centers, zoos, theatres, and other cultural destinations. You must meet your library's minimum age requirement and live within your library's service area to use the Discover & Go Service.

How do I get a Pass?
Log in with your library card credentials and browse for passes by date or attractions. Make your reservation and print or download your pass shortly before your visit. You can have two active reservations per library card. If you reserve a pass and do not use it or cancel the reservation, the unused pass will count towards your limit. Remember that once you print or download your pass you cannot cancel your reservation. Pass is non-transferable. Valid photo ID is required.
Some of the available venues include the Seymour Marine Discovery Center in Santa Cruz, the deYoung Museum in San Francisco, the San Jose Museum of Modern Art, NUMU-the New Museums of Los Gatos, San Mateo County History Museum and more. 
Thanks for reading "SCCLD Free Museum Passes via Library Card Discover & Go Program".