I'm in the middle of my 75th trip around the sun. During those trips, I have come to the conclusion that life seems to go in cycles. However, one thing seems to be a constant; People have a desire to own their own home. A place you are only accountable to yourself. A place where you can build equity. A place known and proven to be the beginning of wealth generation. There are probably as many reasons to own a home as there are homeowners.
Pictured below are some of the reasons to own your home.
What are yours?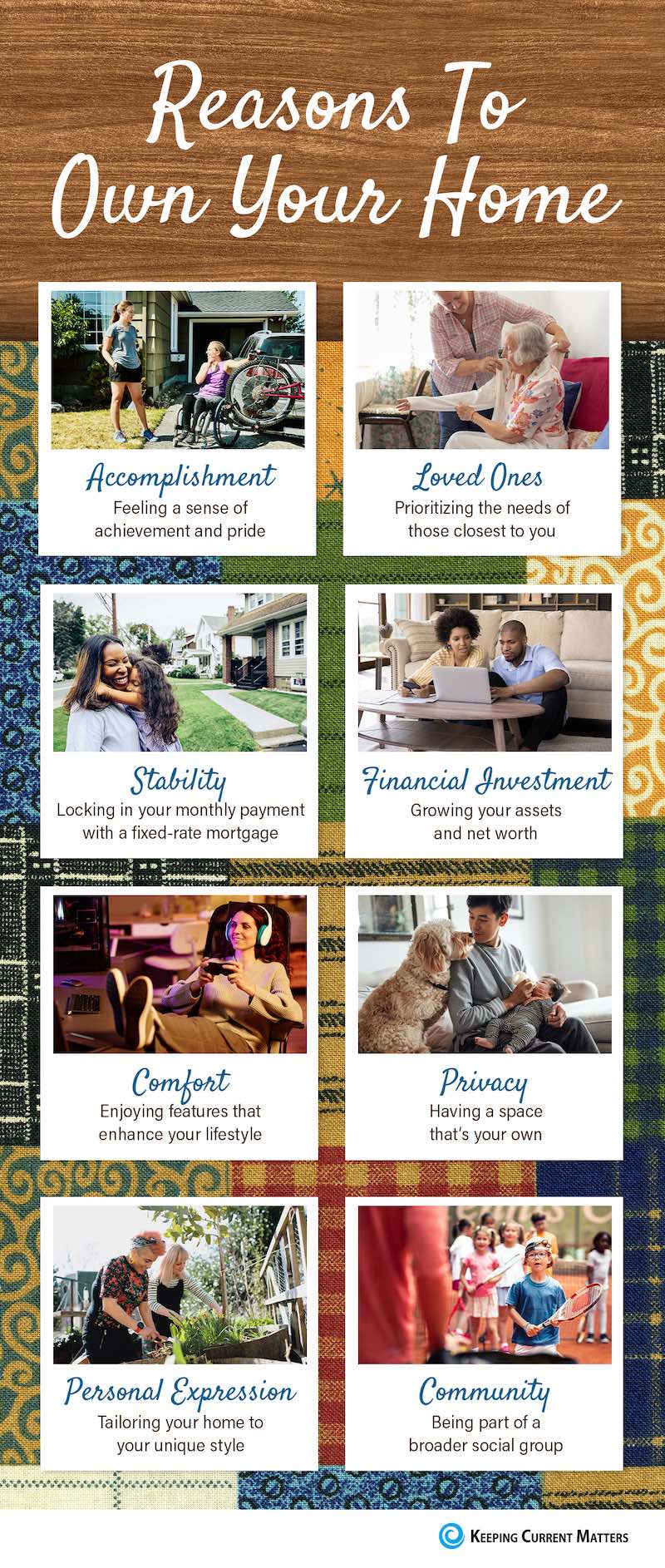 Some Highlights
June is National Homeownership Month, and it's a perfect time to think about all the benefits that come with owning your home.
Owning a home not only makes you feel proud and accomplished, but it's also a big step toward having a secure and stable financial future.
Step one to owning your home is to contact your local Real Estate Professional who will help you navigate the Real Estate waters.
Many thanks to KCM for compiling this information