Posts Just For You- This Week at ActiveRain June 11 to June 17, 2023
Every day there is something to learn here at ActiveRain.  With this series, I try to highlight posts that gave me that lightbulb moment. It could be something techie, something about Real Estate or other professions, about a place, or about a person. Or, it could be a post that made me sit up and take notice!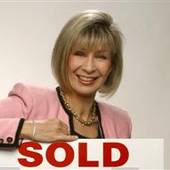 June 12: Nina Hollander    Great Idea for Housewarming Gifts (And Clients Love Them) 
Who wouldn't love this!!!!  It's thoughtful and a gift that will be kept for years.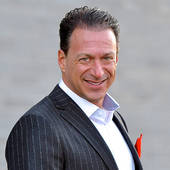 Robert Siciliano Pretexting Attacks Nearly Double in 2023: Business Owners Need to Know
The only way to stay on top of these scammers (if anyone can) is to be vigilant. Reading the warnings once is not enough.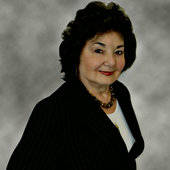 June 15: Jane Chaulklin-Schott QUOTES From the Sandbox-June 15, 2023
Loved Jane's post about mentors. Hope you'll head there.
Nick Vandekar Are you Rocky?
Truly inspiring post. Good to have around the next time you are ready to throw in the towel.
June 16: Dee Toohey Web Questions for You
Dee wrote a post last month about losing her Facebook page. It's definitely worth the read. She has some questions that maybe someone out there can answer! Answers anyone??
Wanda Kubat-Nerdin A Real Estate Agent's Life of Happy Accidents
Once more, Wanda shows us her creativity. Her post also proves that many who whiz by the posts often miss the point. Great entry in this month's challenge.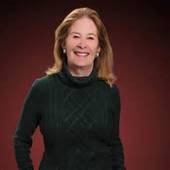 Lise Howe Check Your Attic for Valuable Collectibles
Why leave money on the table?!!! It's easy enough to check Google and of course, eBay!!!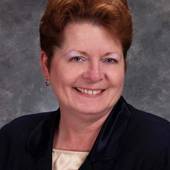 Leanne Smith Got Professionalism Part 23-Pat Attention to the Directions
While I love my GPS, it is not infallible.
Bob "Realman" Timm Is That a Brain In Your Head or a Chip?
Great entry in this month's challenge!!!!
June 17: Dorie Dillard Everyone Needs a Home ~Let's Do This
Do you have buyers who are facing these obstacles to a new home???
This month's challenge hosted by Kat Palmiotti : JUNE 2023 CHALLENGE- Artificial Intelligence at Home/Work
Thanks to Carol Williams for this Weekly ZOOM Schedule which she lets me copy and paste into my post. 


June 20th - AI Marketing for Real Estate
Katerina Gasset 

June 27th - Maximizing Credit Card Bonuses For Real Estate
Jim Paulson  
Here is the ongoing link to each Zoom meeting
11:00 a.m. Pacific (Remember Arizona is same as Pacific time now)
12:00 p.m. Mountain
  1:00 p.m. Central
  2:00 p.m. Eastern
Please don't forget to check out these very informative posts as well:
Carol Williams Second Chance Saturday-Carol highlights posts that are often suggested by the other members here. 
Liz and Bill Spear and the weekly Ask An Ambassador posts!
Hannah Williams shares her savvy shopping finds with us weekly in her Philadelphia Steals and Deals Just Like That by HelpfulHannah. 
Thank you for letting me do what I love to do...learn something new every day.