With so many military bases along the West Coast, we get to see all kinds of aircraft flying above. Pt Mugu put on its annual air show in March of this year. But if you missed that (or just love to see these planes in action), then you're in luck. The Wings Over Camarillo Air Show 2023 takes place later this month.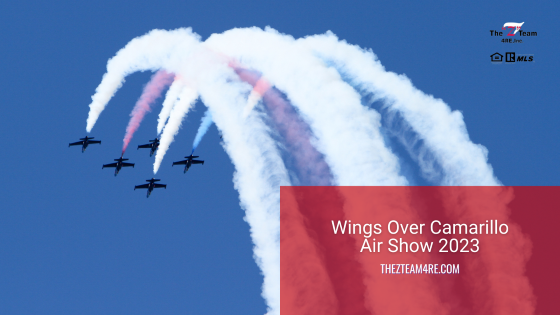 What: Wings Over Camarillo Air Show 2023
Where: Camarillo Airport (555 Airport Way)
When: August 19th & 20th from 9 am to 5 pm
Admission: $10 to $40 (kids ages 5 & under FREE)
Wings Over Camarillo Air Show 2023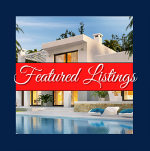 Come out for two days of high-flying fun at Camarillo's annual air show. Gates open at 9 am each day. But the air show itself doesn't begin until after the opening ceremony and the car show parade at noon. Yes, there will be a car show at the air show. Unfortunately, not flying cars. But some great classic cars make an appearance at Wings Over Camarillo. The show goes on come rain or shine, too. Make sure you prepare yourself for the whatever weather occurs on the event dates. Sunscreen, hats, sunglasses, and binoculars come highly recommended.
Feel free to bring a blanket and/or lawn chairs for your comfort. However, items such as firearms, coolers, outside food and beverage (including alcohol), bikes, skateboards, scooters, skates, drones, and pop-up tents or oversized umbrellas are not allowed. Also, please leave your furry family members at home. (We mean Fido, not Uncle Harry.) Only service animals will be allowed on-site.
Ticket Info
Tickets for general admission to the air show cost $40 per adult (ages 17 and up), $20 for kids ages 6 to 16, and $30 for active military members (with a valid ID). However, those are the gate prices. Save yourself $10 each by purchasing them online ahead of time here. Premium seating is available with the VIP service for an additional fee.
Dollar Day at the Ventura County Fair
Plan on attending the Ventura County Fair this year? You need to hurry. It ends this weekend. But if you want to enjoy the fair and save some money, you might want to plan on going on August 10th. Why? Because it's Dollar Day. That's right. It only costs $1 per person to enter the fairgrounds this Thursday, the 10th. That saves you as much as $14 per ticket! Unfortunately, no concerts or rodeo events are scheduled for that evening. But at $1 per person, it's still well worth the trip! To purchase your tickets in advance, please visit the Ventura County Fair online box office here.
Dave & Pat Zumbrun, your Ventura County real estate specialists
Originally posted on our Ventura County real estate blog here: https://thezteam4re.com/wings-over-camarillo-air-show-2023/.