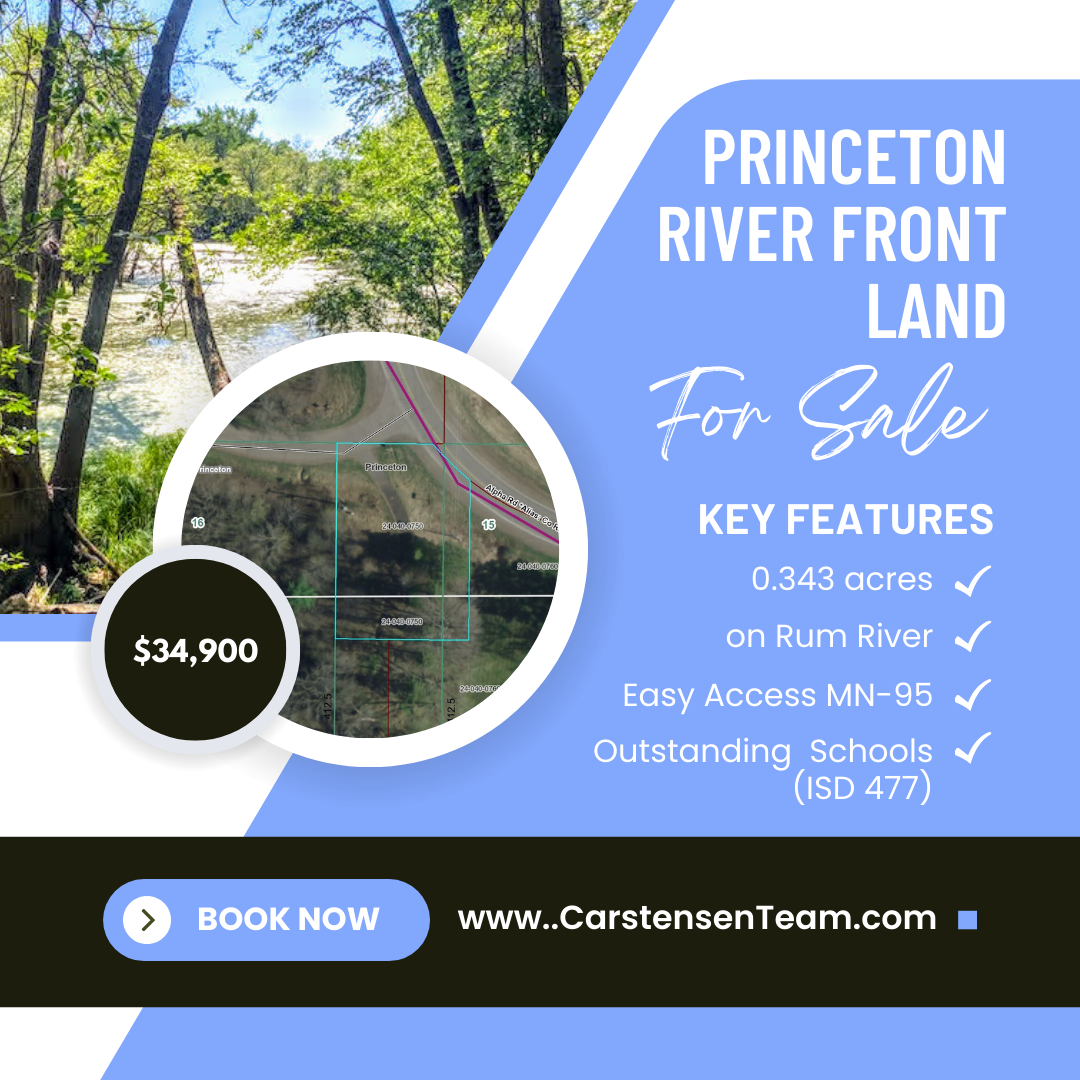 103 4th St Cir N, Princeton, MN, 55371 -- $34,900
A lovely 0.343 acre forested lot with Rum River frontage is situated on the east side of Princeton. MN-95 is easily accessible, and Reibe Park, the Princeton Golf Course and Silver Lake are all nearby. Situated with an asphalt driveway at the intersection of Alpha Road and 4th Street Cir.
Possibilities to construct your ideal house, cabin, she or area for camping; inquire with the city for details.
Lot that has recently been manicured for enhanced viewing.
The land descends down to the river, which is renowned for its dense maple, oak and ash tree coastline.
Anglers looking for bass, pike or walleye won't be let down.
White-tail deer, beavers, songbirds, and bald eagles are among the abundant wildlife.
The lot also has electricity.
Set up your showing today by contacting Chuck Carstensen with Re/Max Results at 612-290-3809 or click here to view additional photos.