When you are searching for a new home, location is one of the most important factors to consider. You might love a house, but if it's not in the right neighborhood, it may not be the right house regardless of how much it appeals to you.  So, before you start scrolling through home listings online, it is smart to have an idea of WHERE you want to live. 
Here are some things to consider when searching for the right neighborhood:
You may have heard this saying before: "It's better to have the worst house in the best neighborhood than the best house in the worst neighborhood". While nobody really wants to live in the "worst" house anywhere, there is some good logic behind this statement. If you ever plan to sell your home, its value will be impacted by the surrounding homes in the neighborhood.  For that reason, you will have better resale value if you are surrounded by homes that are like yours.  So, it is a good idea to research home values in the neighborhoods that appeal to you.


 

How important is convenience to you? Some people prefer living in more rural areas, but others desire proximity to things like major interstates, shopping areas, medical facilities, and schools. Before you start your home search it is important to decide how much convenience matters to you. In addition, you may want to think about the fact that having a home that is convenient to highways and such can have a positive impact on your resale value.




Are home values rising or falling in the neighborhood? If a neighborhood has home values that are climbing, that is a positive indication that it is a good place to buy.  However, if a neighborhood has stagnant or falling home values, it might not be the best place to look for a home. Many things can have an impact on home values; for example, if an area is growing with new businesses, the career opportunities involved can lead to rising home values in the area.


 

Does the neighborhood have an HOA? (Homeowners Association)?  Some people love an HOA. They appreciate how it protects home values by establishing rules for maintaining the appearance of the homes and neighborhood. They also enjoy perks such as a neighborhood pool and clubhouse, parks, and walking trails.  However, for other people, an HOA is a deal breaker. They do not care for the rules and regulations (and payments) that come with it. HOA regulations and costs vary from neighborhood to neighborhood, so it is important to research them before you decide to live in a community with an HOA.


 
How are the schools rated? Whether you have children or not, the school system is an important factor when choosing where to live. If you plan to send your children to public school, you will want to live where schools are highly rated. You may think that if you do not have kids in school, it doesn't matter how the school system is rated. But that thinking is a mistake. The truth is that the rating of a school system can have a huge impact on your resale value; positive or negative.
 
How safe is the neighborhood? Safety is important to everyone. Nobody wants to live in a neighborhood that is not safe. You can research crime statistics for neighborhoods online. If you are relocating to a new state and you are not familiar with the area, an experienced local Realtor is a great resource to help you determine what areas are safe for you and your family.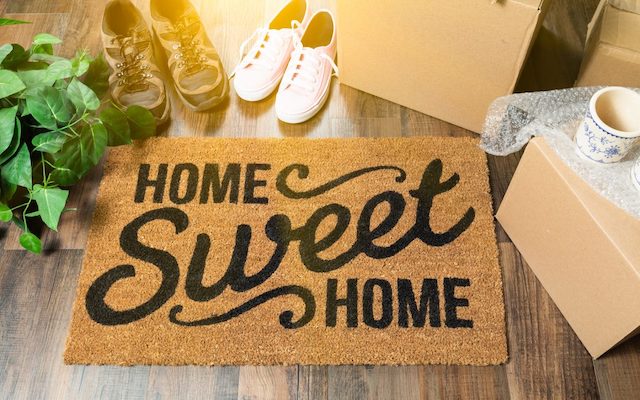 There are so many factors involved in the home buying process, but determining the right location is a decision that requires thought and research. Once you have found the right place, then you can start searching for the right house!
If you are in the market to buy or sell a home (or both), let me Sandra Nickel and my Hat Team of Professionals assist you with all  your real estate needs! Call us today at 334-834-1500 and check out https://homesforsaleinmontgomeryalabama.com for more information.
Photo Credits: proptiger.com, foxroach.com, bendrelocationservices.com