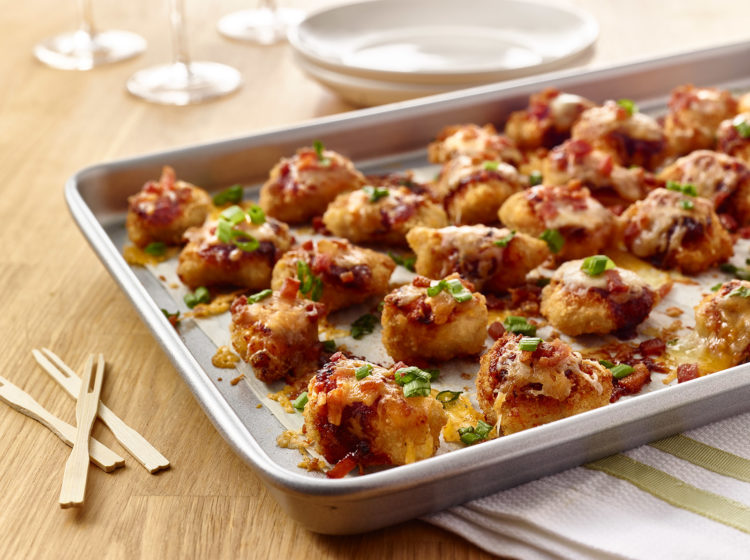 SERVES: 6
PREP TIME: 15 MINUTES
COOK TIME: 26 MINUTES
INGREDIENTS
1 box  chicken nuggets
1 Jar BBQ sauce
6 oz. Sharp cheddar cheese, shredded
6 oz. Monterey cheese, shredded
½ lb. Bacon, cooked & coarsely chopped
Juice of 1 lime
Salt & pepper, to taste
1 bunch Green onion, thinly sliced for garnish
Ranch dressing, for garnish
PREPARATION
Preheat the oven to 375°. Spread frozen Nuggets on a baking sheet and bake for a total of 25-30 minutes until golden brown or thoroughly cooked to an internal of 170°F as measured by a meat thermometer.
Top nuggets with BBQ sauce, cheese and bacon. Continue baking for 5 minutes until cheese has melted.
Remove from heat. Season with fresh lime juice, salt and pepper.
Garnish with green onion and a drizzle of ranch dressing.