Posts Just For You- This Week at ActiveRain September 17 to September 23, 2023
Every day there is something to learn here at ActiveRain.  With this series, I try to highlight posts that gave me that lightbulb moment. It could be something techie, something about Real Estate or other professions, about a place, or about a person. Or, it could be a post that made me sit up and take notice!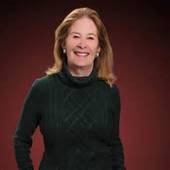 September 17: Lise Howe 7 Reasons to Visit a Home Before Offering On It
Excellent reasons. I can't imagine buying a home having viewed it only once.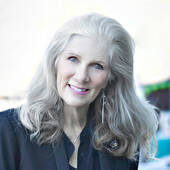 September 18: Debe Maxwell   Building Confidence in Business: The Road to Success
We should all have the quote on the sign where we can see it every morning!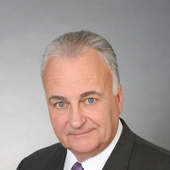 September 20: Wayne Martin Miscellaneous Thoughts-Part Two
I love Wayne's inspiring post. It encourages us to do something that is falling short in the world these days...THINK.
September 21: Dick Betts Vinegar, Salt and Dawn, Goodbye Weeds
I have all 3 of these at home and am going to try this!
William Piotrowski Re/Max Has to Pay $55 Million...(in Q&A)
William Piotrowski asked this in the Q&A and is worthy of a read or add your comment.
Wanda Kubat-Nerdin KISS My WHAT?!
Wanda shows how consumers want you to keep it simple. She does this while still providing excellent service.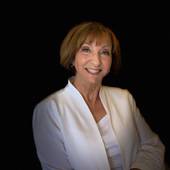 Sheri Sperry Throwback Thursday-Alaska 2003-Pilot's Choice-Glacier Landing
Spectacular pictures and I learned about blue ice!

September 22: Fred Griffin Asking this question as a SELLER...(Q&A)
Another interesting question from Fred Griffin Florida Real Estate that is worth reading and adding your opinion!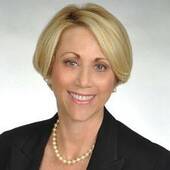 Elyse Berman Pets Are Good for You
We pet lovers know this! Great post from Elyse!
Thomas J. Nelson When Your Inadequacy Becomes Your Signature
There's a great message here!!!!
*******************************************************
This month's challenge...September CHALLENGE-Let's Get Serious About Writing a Blog Series hosted by Dr. Paula McDonald and Kathy Streib
Thanks to Carol Williams for this Weekly ZOOM Schedule which she lets me copy and paste into my post. 
September 26th - AI: How To Use It AND How Not To Use It!
Paddy Deighan

October 3rd - Divorce, Realtors®, and Attorneys
Lise Howe

October 10th - Discover Kenosha, WI
Diana Dahlberg 

October 17th - Nerdin Gardens
Wanda Kubat-Nerdin - Wanda Can! 

October 24th -
Roundtable Discussion on the use of AI in our blogs
Margaret Rome Baltimore 410-530-2400 and Carol Williams

October 31 - TBA
Something scary???
Here is the ongoing link to each Zoom meeting
11:00 a.m. Pacific (Remember Arizona is same as Pacific time now)
12:00 p.m. Mountain
  1:00 p.m. Central
  2:00 p.m. Eastern
Please don't forget to check out these very informative posts as well:
Carol Williams Second Chance Saturday-Carol highlights posts that are often suggested by the other members here. 
Liz and Bill Spear and the weekly Ask An Ambassador posts!
Ed Silva's weekly recap of our Tuesday Zoom Calls.  
Thank you for letting me do what I love to do...learn something new every day.