What do YOU think is a straight in driveway preferable to a curved driveway entrance or a side entrance driveway? Well yes straight is quicker but not as nice in my humble opinion. Are you looking for homes with a grand entrance with a CURVED or circular driveway and maybe a portico for when your guests arrive? They just look GOOD! Here are Homes for Sale with Circle Driveway in the Phoenix metro in Arizona for sale UPDATED DAILY on the MLS..  As a Buyer's Realtor, I love to track the curved and circle driveway homes for sale in the Phoenix Arizona metro area because I think they are more formal giving a custom home appearance. Do you have a lot of cars but no where to park them? I have a solution for you. I believe that homes with a circular driveway are special with plenty of parking and these homes look way COOL! Let me show one of these homes to YOU! (Photo Circle Driveway, Jeff Masich) 
UPDATED DAILY Circle Driveway Homes For Sale in the Phoenix Arizona Metro on the MLS
ALWAYS UP TO DATE Homes for Sale with Circle Driveway in the Phoenix metro for a FULL PAGE view with pictures, prices and also create your own filters to get your personal FREE ARIZONA MLS SEARCH PORTAL for listings from all brokers that I provide as your Buyer's Realtor.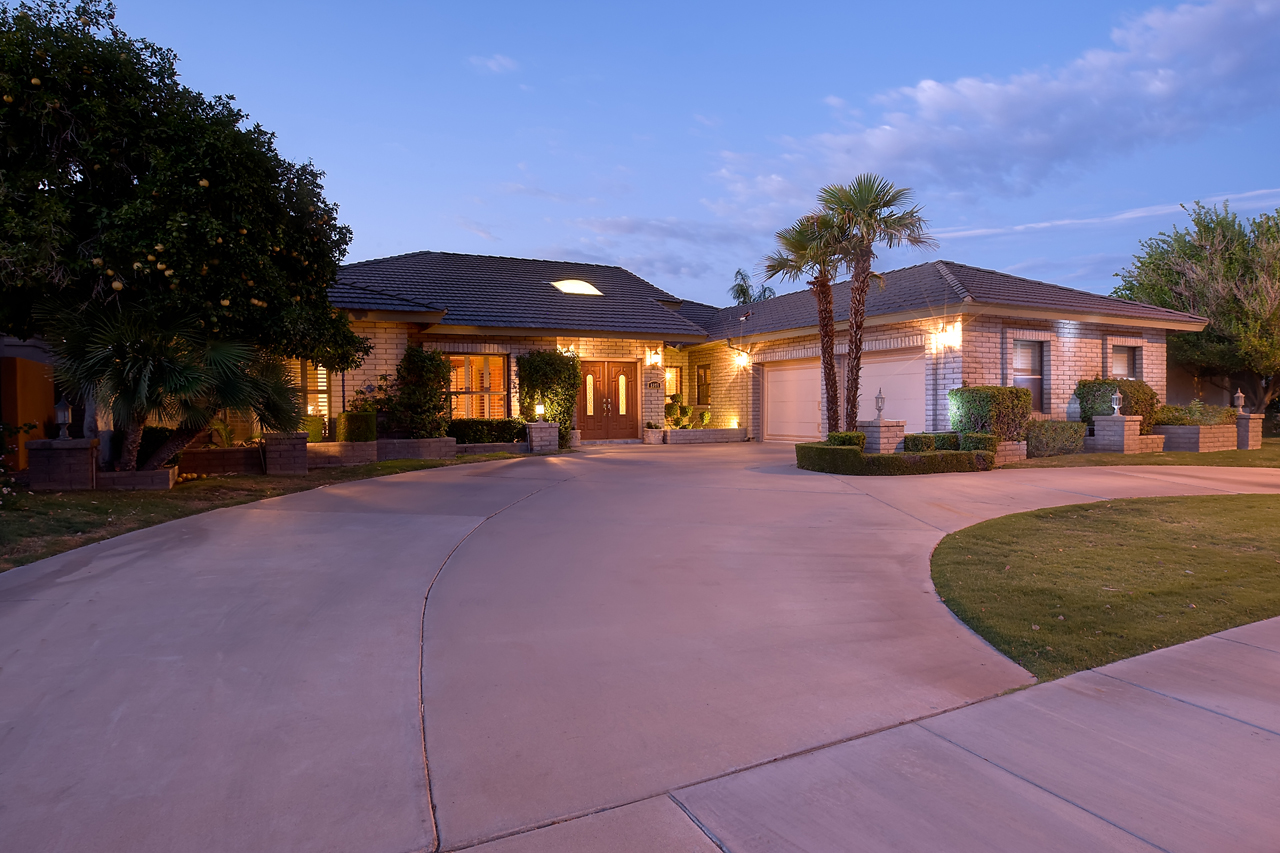 Here is the latest and always up to date MLS list of homes for sale in the Phoenix metro with a circle driveway. They are great in appearance and also for parking all of those cars at your home parties or events.
I specialize in these circular driveway homes and love to track them on the link I have provided because I like them so much. They usually come with more land or a larger lot than the typical home but not always. Sometimes, the front yard is made up of the circle (or half circle) drive with two entrances or exits. They are not all large homes as there are a combination of large and more normal sized homes that are available now and that I will show you here.
Looking for homes in the more expensive Arizona cities of Scottsdale and Paradise Valley with a circle driveway?
Homes for sale in Scottsdale with a circular driveway
Homes for sale in Paradise Valley with a circular driveway
     Homes for sale in Paradise Valley Arizona with a circular driveway
Here are the homes for sale currently on the market with a circle driveway with pictures, prices, details and map locations in the Phoenix metro. See the link which is always updated with the current circle driveway homes for sale for a full page view.
To learn more about Scottsdale living or in the Phoenix metro area and to see homes for sale: Scottsdale Homes For Sale or Arizona Homes For Sale. 
Meet Jeff Masich, REALTOR® when looking to sell or buy a home in the Phoenix Arizona metro 
Contact Jeff Masich, REALTOR® to get started, call/text 480-242-6500 or https://ArizonaHomesLand.com
For, the largest metro area in the state, here are all single family all detached homes for sale in the Phoenix Arizona MLS.
If you are looking to move to Phoenix including Scottsdale or other areas of Arizona to buy a home in Arizona or sell a home in Arizona, contact Jeff Masich, Associate Broker and REALTOR®. I would be pleased to help you and look out for your best interests while finding you the right home at the right price!
 Press FREE MLS Search to search for Arizona Homes and Land for sale with a focus in Central Arizona.