Most people know about Scotch whiskey and haggis. But did you know that eggnog originated from the Scottish Auld Man's Milk? And butterscotch candy made its way to our shores courtesy of Scottish immigrants. Even Southern Fried Chicken owes its beginnings to both the Scots and West African people settling in the south. In Scotland, one way to celebrate the culture is through sport. Stateside, we celebrate with them through the Seaside Highland Games & Scottish Festival 2023 right here in Ventura.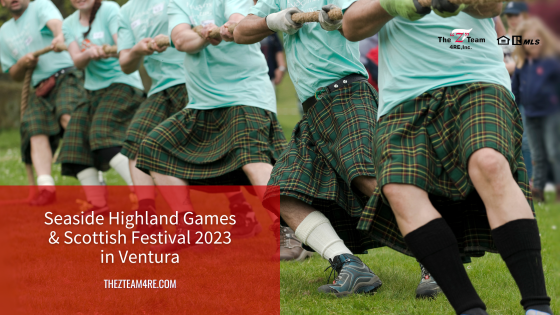 What: Seaside Highland Games & Scottish Festival 2023
Where: Ventura County Fairgrounds (10 W Harbor Blvd)
When: 9 am to 5 pm on October 14th & 15th
Admission: $5 to $40
Seaside Highland Games & Scottish Festival 2023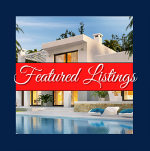 The festivities begin at 9 am on Saturday, October 14th, with a grand parade at high noon that includes traditional bagpipes and drums. Contestants come from all over the Western United States, with some coming in from as far away as Canada for this fun two-day event. Guests will be treated to live entertainment from traditional highland dancers and amazing Celtic fiddlers as well as music by the Angry Brians, the Ploughboys and Sligo Rags, and the Browne Sister band among others. Watch herding dogs show off their amazing skills. Learn more about the Scots and their history at the WWII encampment. And, of course, plenty of Celtic food keeps your bellies full enough to enjoy the day.
But what would the Highland Games be without the amazing athletic competition? See teams compete in the tug-o-war. Watch the hammer toss. And, of course, you absolutely must see the cabor toss. This involves athletes tossing a 16 to 20 foot long wooden pole weighing anywhere from 90 to 150 pounds as far as they possibly can. The strength involved to achieve this is simply astounding!
Ticket Info
You may purchase either a one-day ticket or a two-day ticket. One-day tickets cost $25 per adult, $20 for seniors (62+) and military members, $5 for kids ages 6 to 12, and free for children under the age of six. If you plan on making an entire weekend of it, I highly suggest that you purchase a two-day pass. Adults pay just $40, seniors and military members pay just $35, and kids ages 6 to 12 cost just $5 per person (with kids under six getting in for free). You may purchase your tickets in advance here or pick them up at the gate on the day you arrive.
Dave & Pat Zumbrun, your Ventura County real estate specialists