Curb Appeal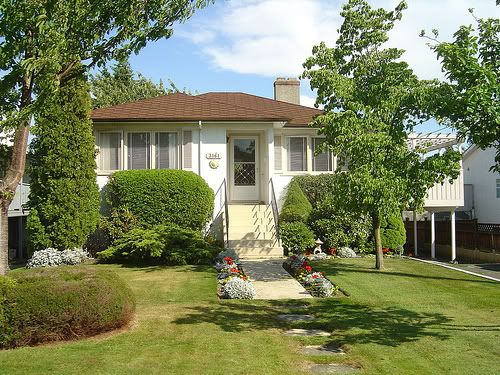 photo by: www.exteriorencounters.com
You must make a good first impression or some buyers may not even step inside! Take as much time as possible to update the outside of your home with the following tips...
Edge, Cut, and Water the lawn
Weed lawns and flowerbeds adding red mulch around trees or certain flowerbeds to liven things up and add more color

Check the doors and windows for peeling paint and then touch-up

Apply a fresh coat of paint to the front door as it's the first thing your future home buyer will touch!

Clean those gutters!

Are there any loose or damaged shingles? Take the appropriate action.

Liven your doorway up with potted plants!

If you have a front porch, clean it up, add some decorative furnishings, and take advantage of the extra square footage!

Overall, make sure your home is inviting!
Additional Tips:

A welcoming landscape